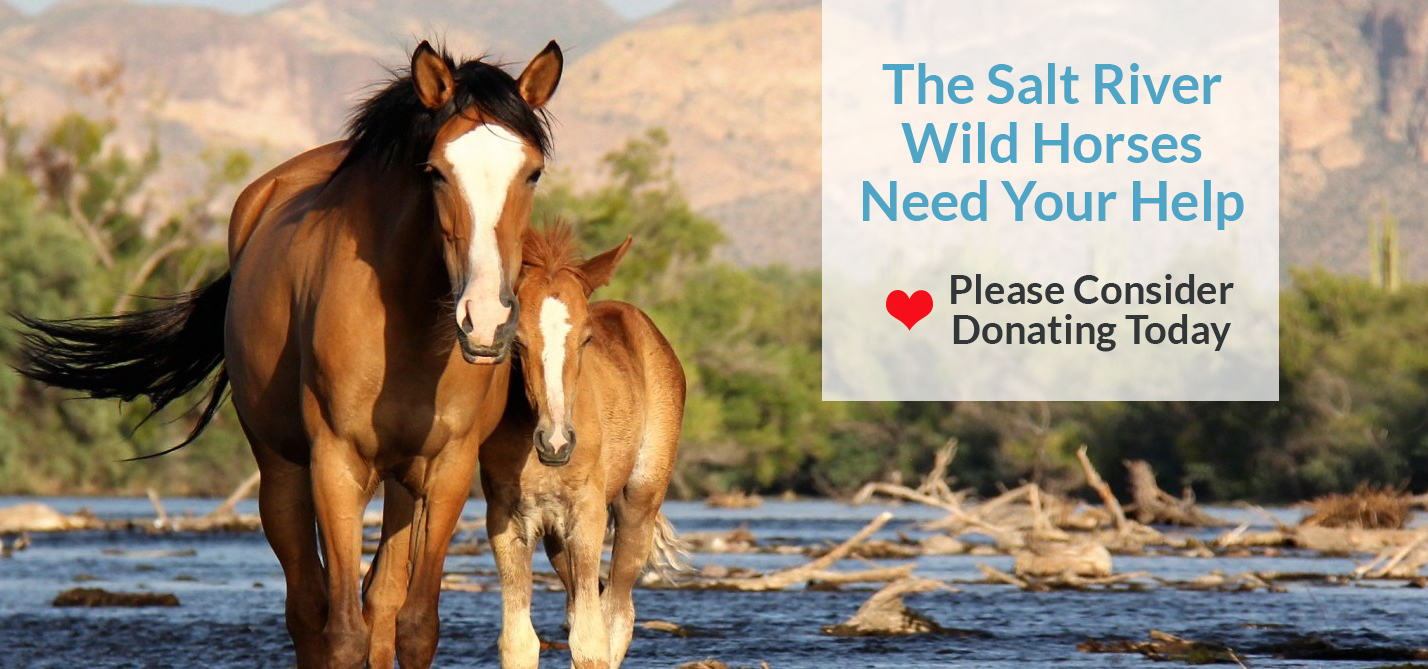 All donations are tax deductable
The Salt River wild horses are the historic and cherished horses who have been roaming free along the lower Salt River in Arizona, for centuries. Today, they are the pride of this community, a favorite subject of photographers, and the icon of the wild free spirit of the American West. With your support we were able to prevent a roundup of the Salt River wild horses in the nick of time. After a two and a half year long battle against their removal and for their protection, the Salt River wild horses are now officially protected by State law against harassment, shooting, killing and slaughter.; YOU the public gave them their voice, and together, we changed the course of history. But now that we have done that, the real work is just beginning. We need funds for our fertility control program, research, our rescue fund and our fencing fund to keep them safe from the road.
Please help us protect and manage a true piece of Wild in Arizona.
The battle was worth fighting and perseverance is everything. Our job is not done. Our work continues every day for their management and  protection. We need resources in order to prove that the Salt River wild horses can be humanely managed by SRWHMG volunteers and financially supported by the PUBLIC of Arizona. The horses belong to YOU, the public and we are not funded by anyone but YOU the public. YOU can help ensure their future by becoming their guardian. Please click the Donate button today, any amount helps.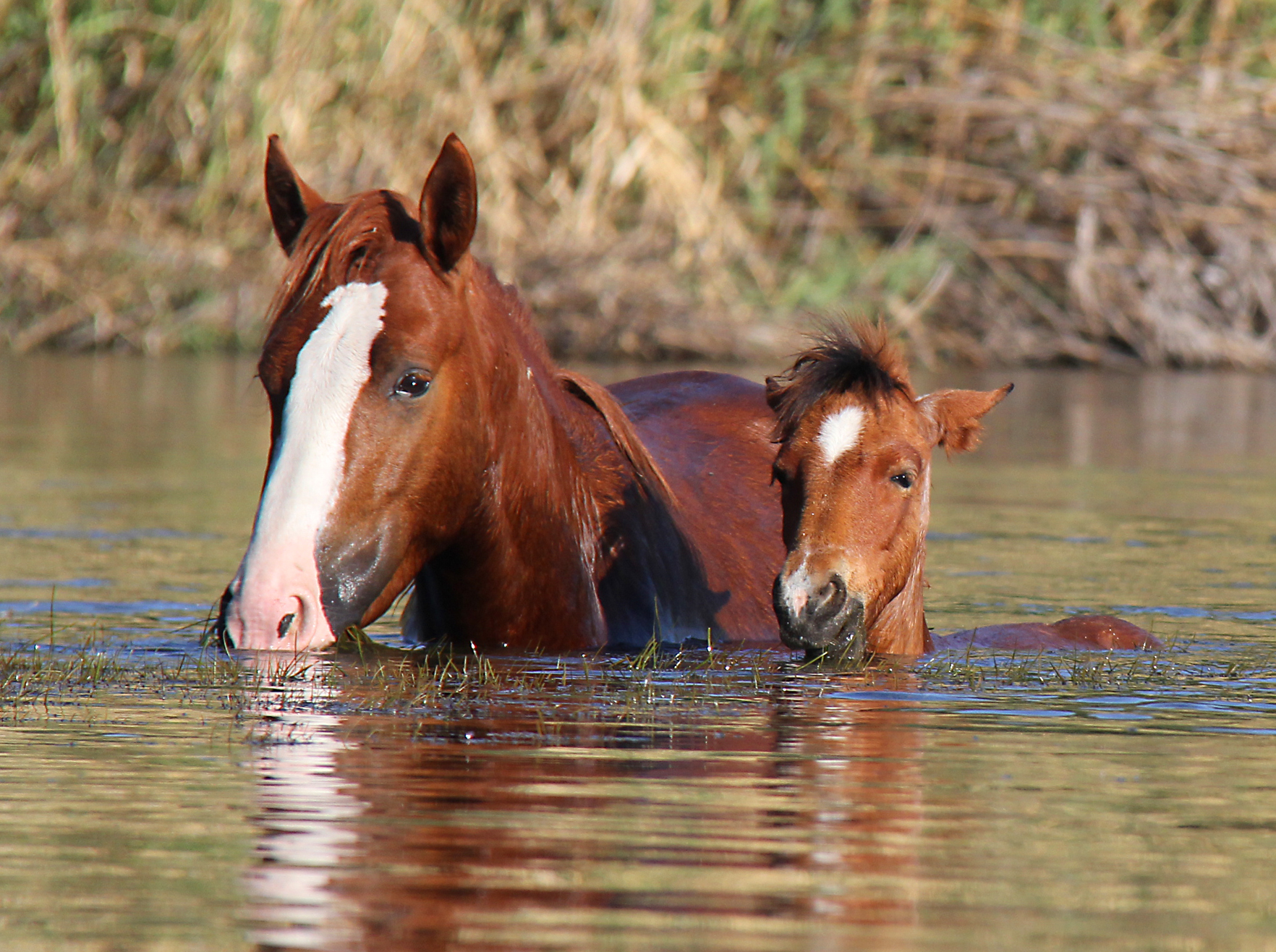 We know that likely many organizations are asking for your financial support. We want to assure you that the SRWHMG works at utmost efficiency so that every dollar you donate goes directly to the horses. The funds are needed for;  our fencing fund to keep the horses off the roads;  our public education campaign; our rescue fund for injured Salt River wild horses; and our humane management fund to pay for humane fertility control.
In addition to keeping the wild horses where they belong, your support also makes a real difference in the lives of injured wild horses — horses like Mori, Gem, Rosco, Pacman and Diamond who if not for our large team of volunteers, would  have otherwise suffered a slow and painful death.
We are extremely grateful for your support.
Most Sincerely,
The Salt River Wild Horse Management Group