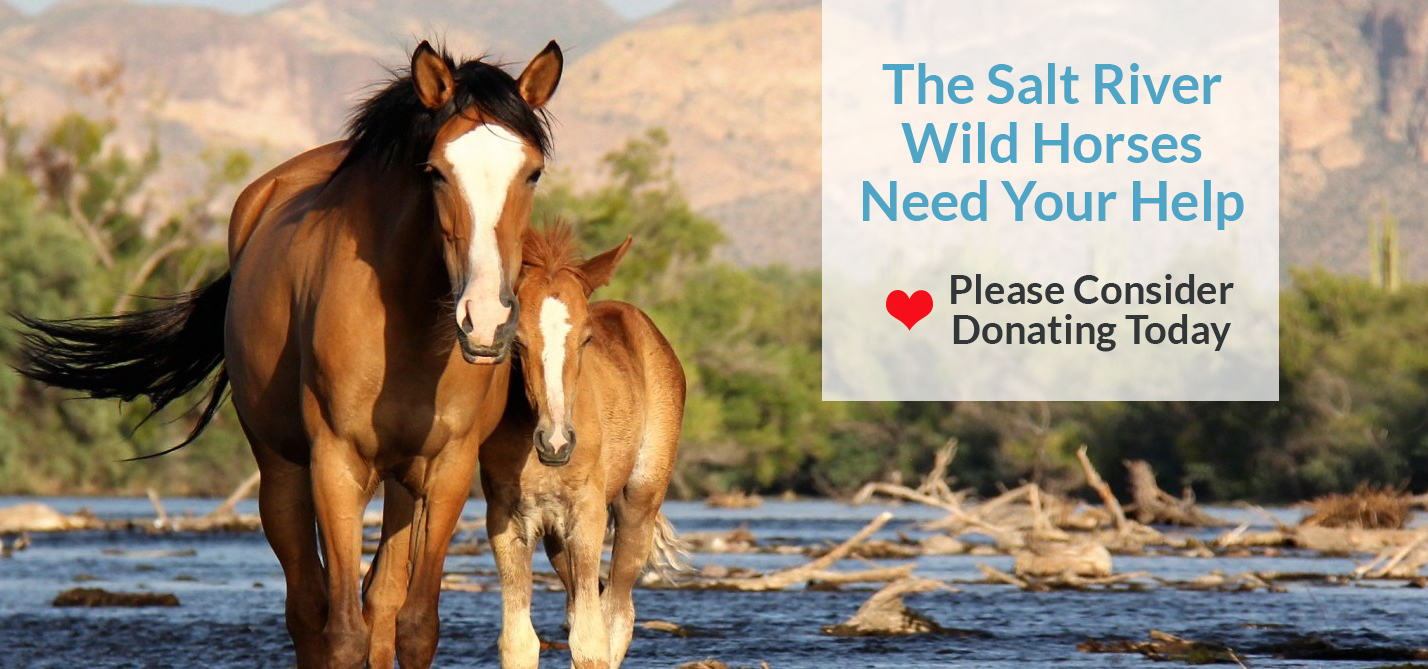 All donations are tax deductable
The Salt River wild horses are a historic and cherished herd who merit protection in the Tonto National Forest. With your support we were able to prevent a roundup of the Salt River wild horses in the nick of time; YOU the public gave them their voice,.. but they are not safe yet.
The battle is worth fighting and perseverance is everything. Our work continues every day for their permanent protection. We need resources in order to keep up our education campaigns and lobby our politicians. We also need to prove that the Salt River wild horses can be humanely managed by SRWHMG volunteers and financially supported by the PUBLIC of Arizona. It will not cost the government a dime. The horses belong to YOU, the public and we are not funded by anyone but YOU the public. YOU can help ensure their future by becoming their guardian. Please click the Donate button today, any amount helps towards the outcome we all want to see.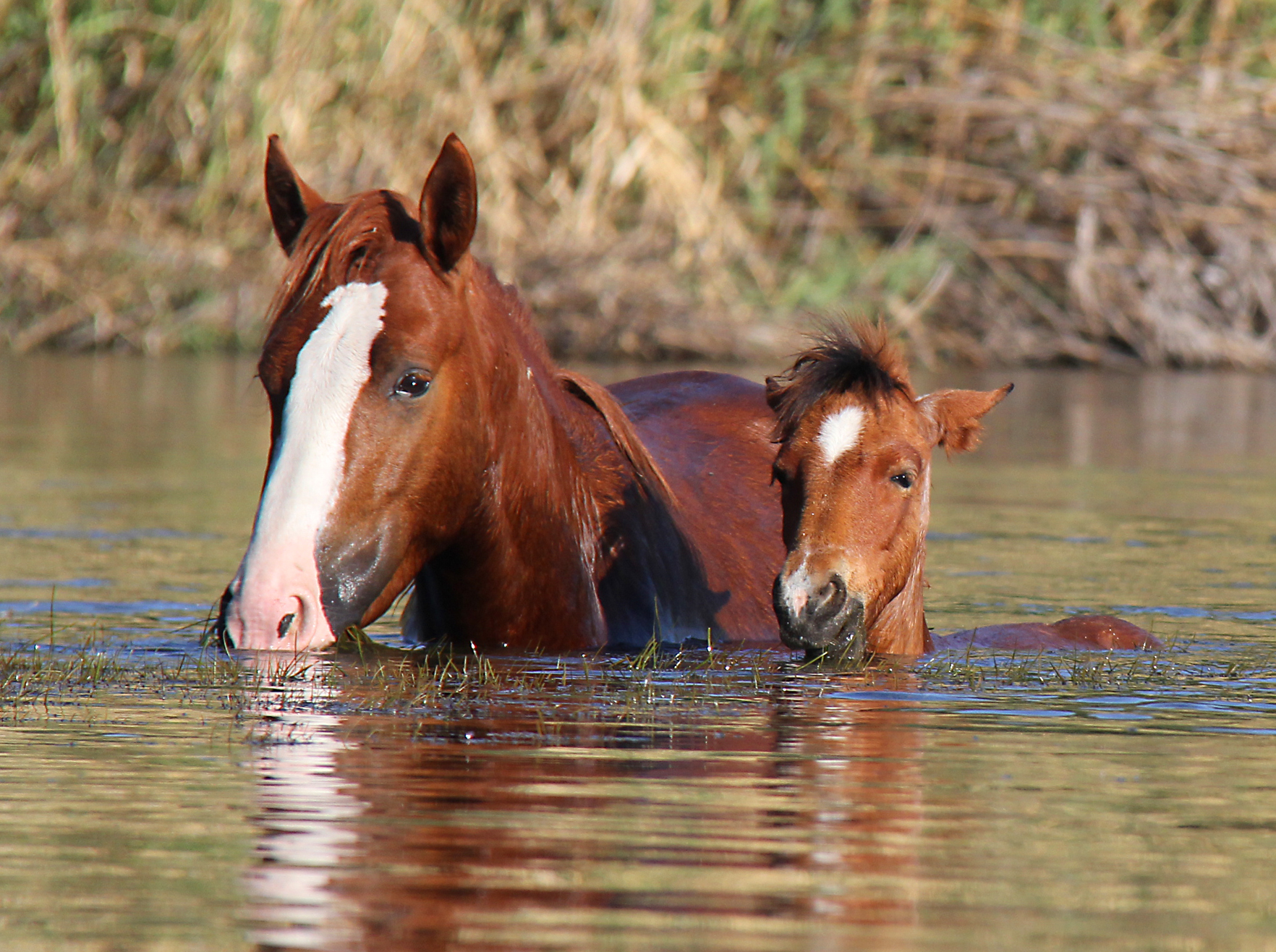 We know that likely many organizations are asking for your financial support. e want to assure you that the SRWHMG works at utmost efficiency so that every dollar you donate goes directly to the horses, NOT to overhead costs or salaries. The money goes into;  our fencing fund to keep the horses off the roads;  our public education campaign to keep up the fight for their protection; our legal fund; our rescue fund for injured Salt River wild horses; or our humane management fund to pay for the humane birth control.
In addition to keeping the wild horses where they belong, your support also makes a real difference in the lives of injured wild horses — horses like Rosco and Pacman and Diamond who were all rescued and would have otherwise suffered a slow and painful death.
We are extremely grateful for your support. Please help us, to make sure that they do not become History!
Most Sincerely,
The Salt River Wild Horse Management Group