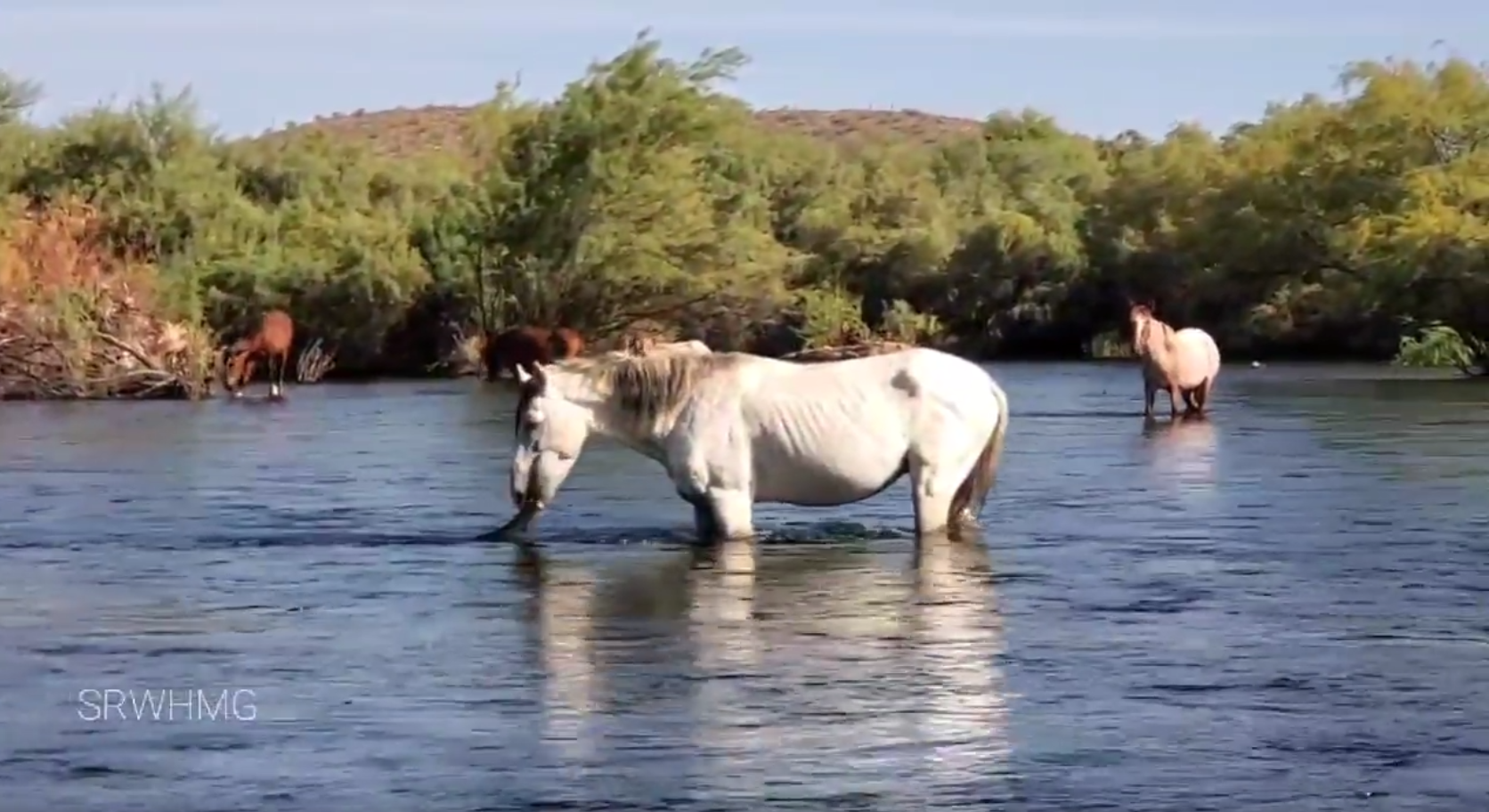 Bif Demonstrates: How to eat Eelgrass
October 7th
So we asked lead stallion Biff to come over and do a demonstration for us this morning. (Not really, but it sure seems that way!) He did an excellent job making the point that we so often try to reiterate; The Salt River wild horses NEED this very important river eelgrass.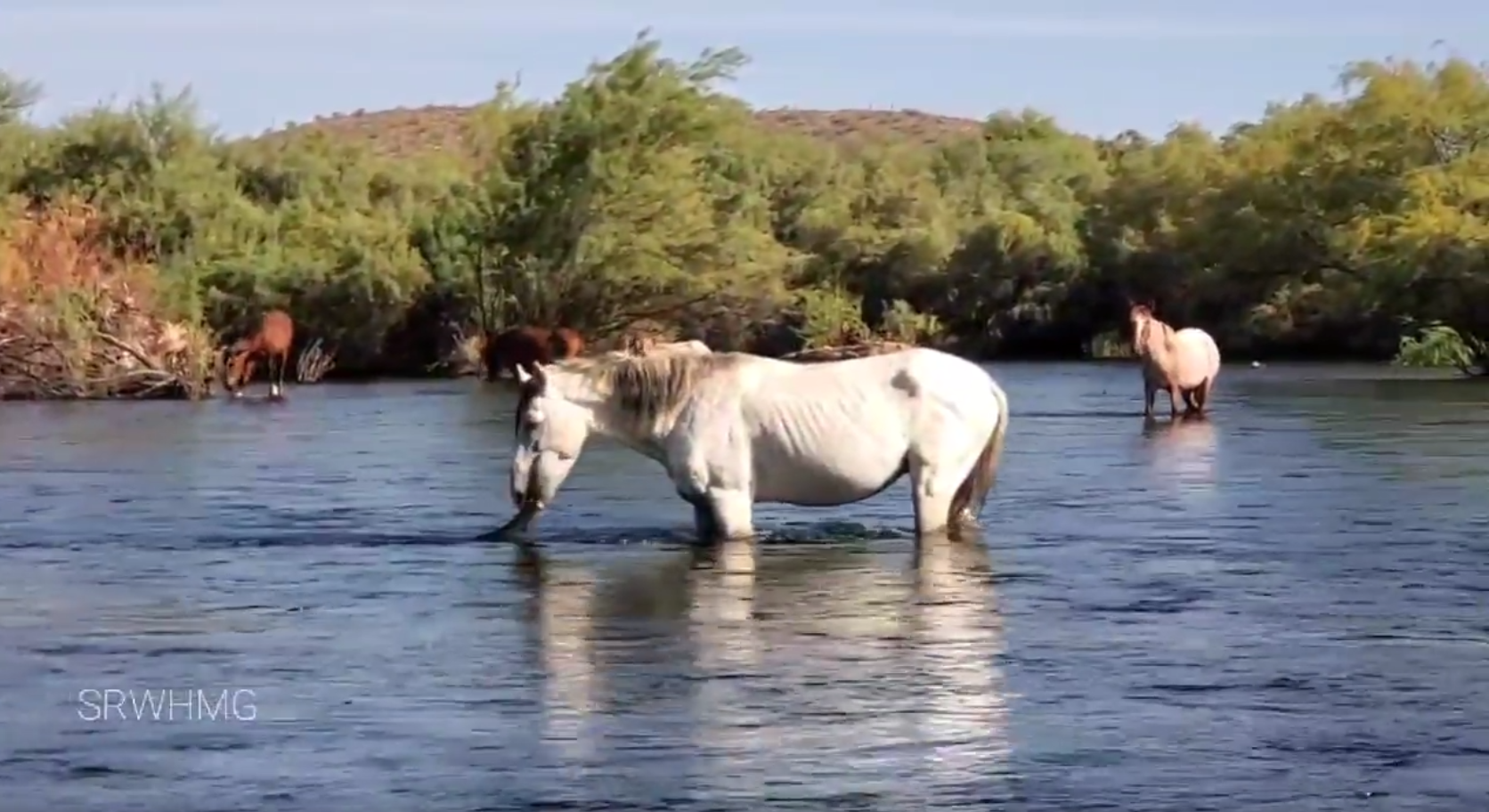 Unfortunately, in a few days, SRP will be turning the Stewart Mountain dam release off, and almost all of the river eelgrass will die in the sun. This river swap pains us greatly, because we know how much more difficult it will be for us to keep the horses in good shape, and we feel bad for all of the aquatic life.
Biff right now is lean, but he is in fairly normal shape for a wild lead stallion, the rest of his band has no ribs showing. Currently they visit our feed station 3 times per week.
We will document the results of the river swap (by SRP) next week. We have tried to ask for 100 cfs minimum in the Salt River, through meetings with the board and emails, but our requests fell in the water apparently.
To buy a bale of certified weedfree hay for the Salt River wild horses, please click here.