Felicity Just Had Her Baby!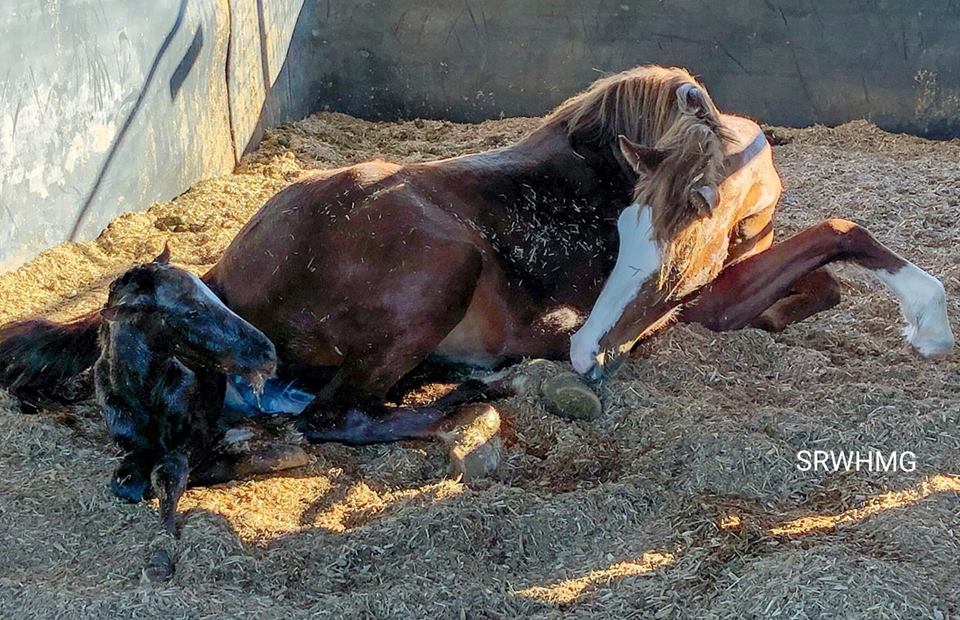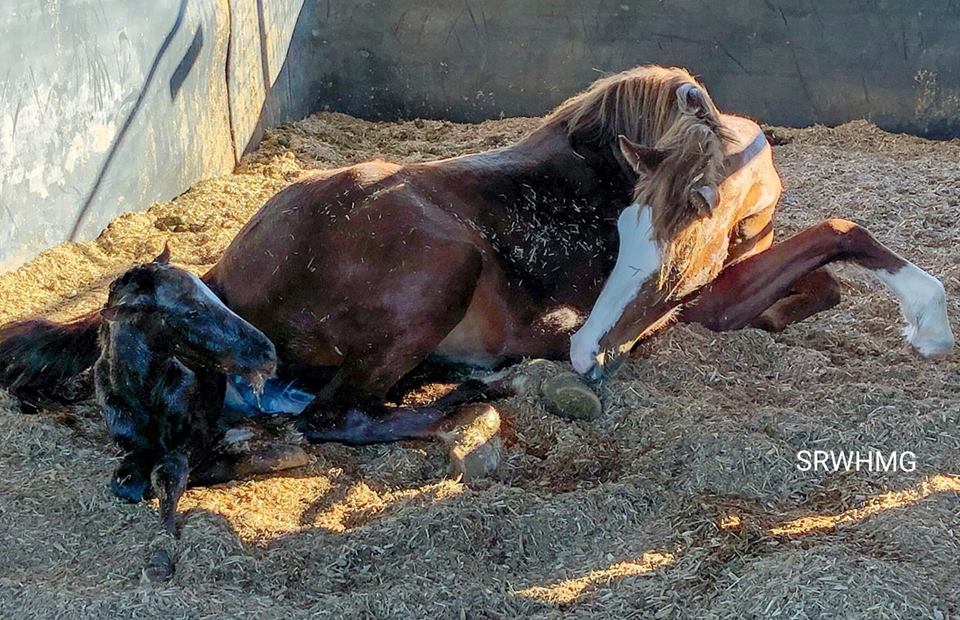 **Mare rescued from drowning in AZ canal, gives birth to healthy foal!**
It was a traumatic rescue on May 20th 2018, when SRWHMG and 14 firefighters helped pull Felicity and Iggy out of the AZ canal. Afterwords, we did not know if Felicity would make it because she had inhaled a lot of water (which can cause pneumonia) and had been unconscious for ten minutes afterwords. (Which can cause brain damage in mother as well as foal) But she was fully rehabilitated, and today gave birth to a healthy foal! (Almost 10 months after the rescue!)
Felicity took less than 20 minutes to deliver this brand new addition to the SRWHMG family! And …It's a boy!
We are working right now trying to determine which one of her sponsors won our date and gender contest, and will be announcing that soon.
We want to thank all of Felicities sponsors so much!! It is because of sponsors and donations that we can continue our important work. It's days like today, that make it all so worth it.
For more info on Felicity, you can visit her page on: www.srwhmg.org
---
UPDATE!
There is a winner of the Felicity date and gender contest!
***All of the wild horses at our facility have a special story and would be "nowhere" without you!***
We ask for sponsors for these precious horses so that we can give them sanctuary and everything else they need. You can sponsor one of the rescues on our website www.srwhmg.org.
We asked sponsors to guess what the date and gender of the foal would be…. but…no one guessed the date exactly right! The closest guess was March 7th and a boy, by Nadine Stewart! So Congratulations Nadine!

This sponsor is hereby invited to come visit our facility and come give Felicity a back scratch and the baby a neck scratch. We will take pictures of you and the baby!
They are both doing fantastic.
We will contact you per PM as well! SRWHMG.