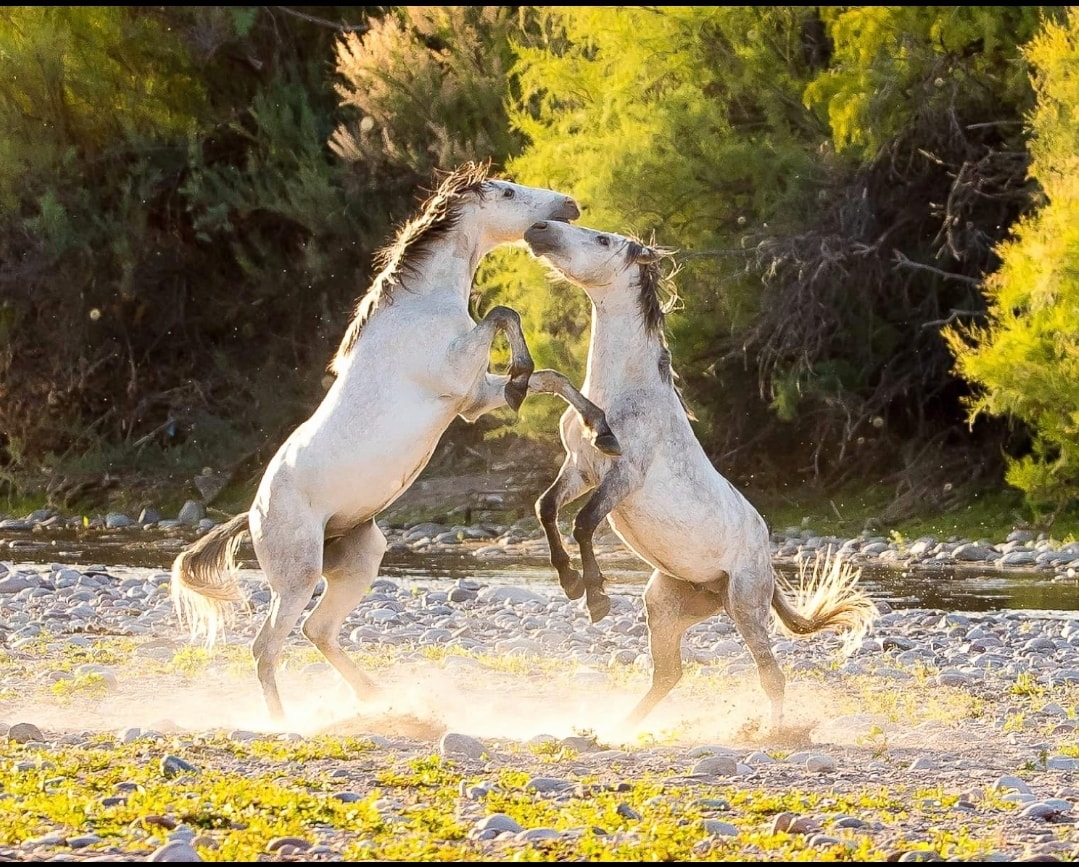 Fighting for freedom 💙💛
February 28th
In wild horse society battles happen routinely over territory and hierarchy. These battles only turn serious when an attacking stallion challenges a lead stallion with an established family band.
This is never a wise decision on the part of the attacking stallion as a lead stallion will defend what is theirs, to the death. Their bravery is unlimited because they know that family and freedom are worth fighting for. We always cheer for the defending lead stallion.
Note the natural yellow and blue in this picture? 💛💙 We stand with Ukraine. SRWHMG.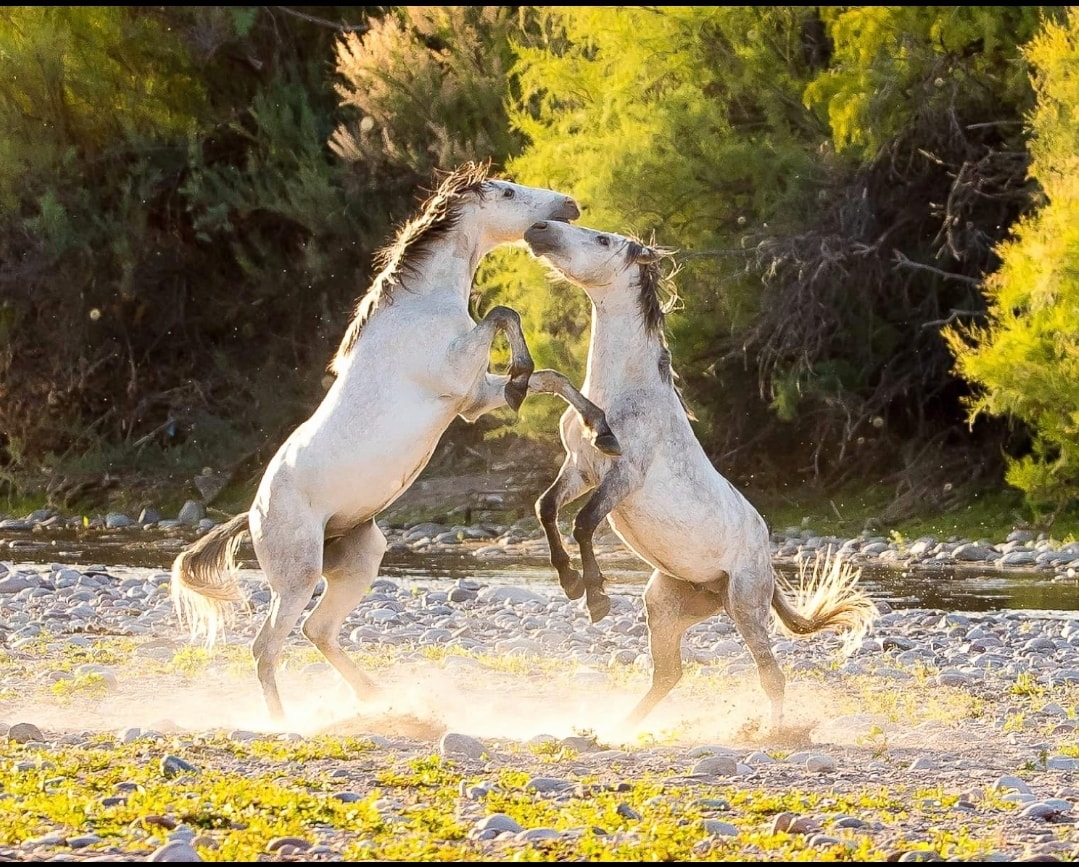 Photo by SRWHMG photographers : GPWalsh Photography.