last offspring of Sabrina.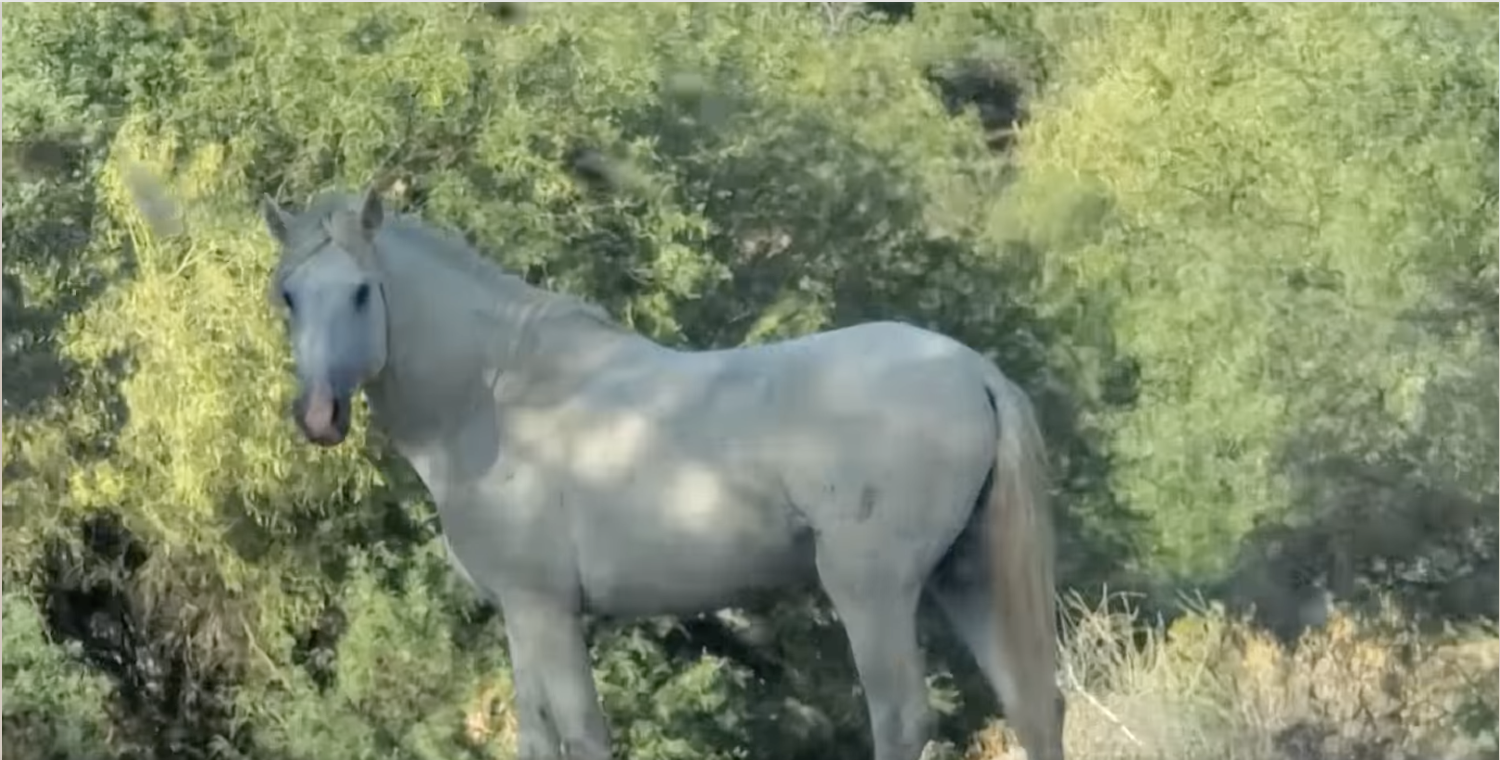 June 1st
This young horse looks so much like Shadowfax! His name is Sabir and he is the only and last offspring of Sabrina, a beautiful grey mare who was tragically hit on the road in 2017. That year, 18 horses died by vehicle hit on the road and it was a nightmare each time.
No horses have been hit on the road since the boundary fencing was placed by the Forest Service and the signs placed by MCDOT. Sabir is at the Sheep's Crossing recreation area here and is safe behind the fence on his way to get a drink in the river. (We stopped to check on him from the car, sorry for the engine noise in the video.)
Sabir broke his left stifle very severely in a fight with another stallion 5 months ago, and we thought we were going to loose him, but he has made a remarkable and miraculous recovery. We have monitored him for all that time and he will now go on our recovered list. The notes on his injury will stay with his file for the rest of his life on the lower Salt River.
Sabir is looking for a mare to conquer and we hope he does not injure himself in his battling adventures, but so goes life in the wild, all we can do is wish him luck. Good luck to you Sabir!
As a non profit organization dedicated to the protection of wild horses we are so thankful that all agencies and authorities work together here for the humane management of the Salt River wild horses so that the public can enjoy seeing them here. Not all wild horses are this lucky. Thank you AZDA, MCSO, MCDOT and Tonto National Forest!