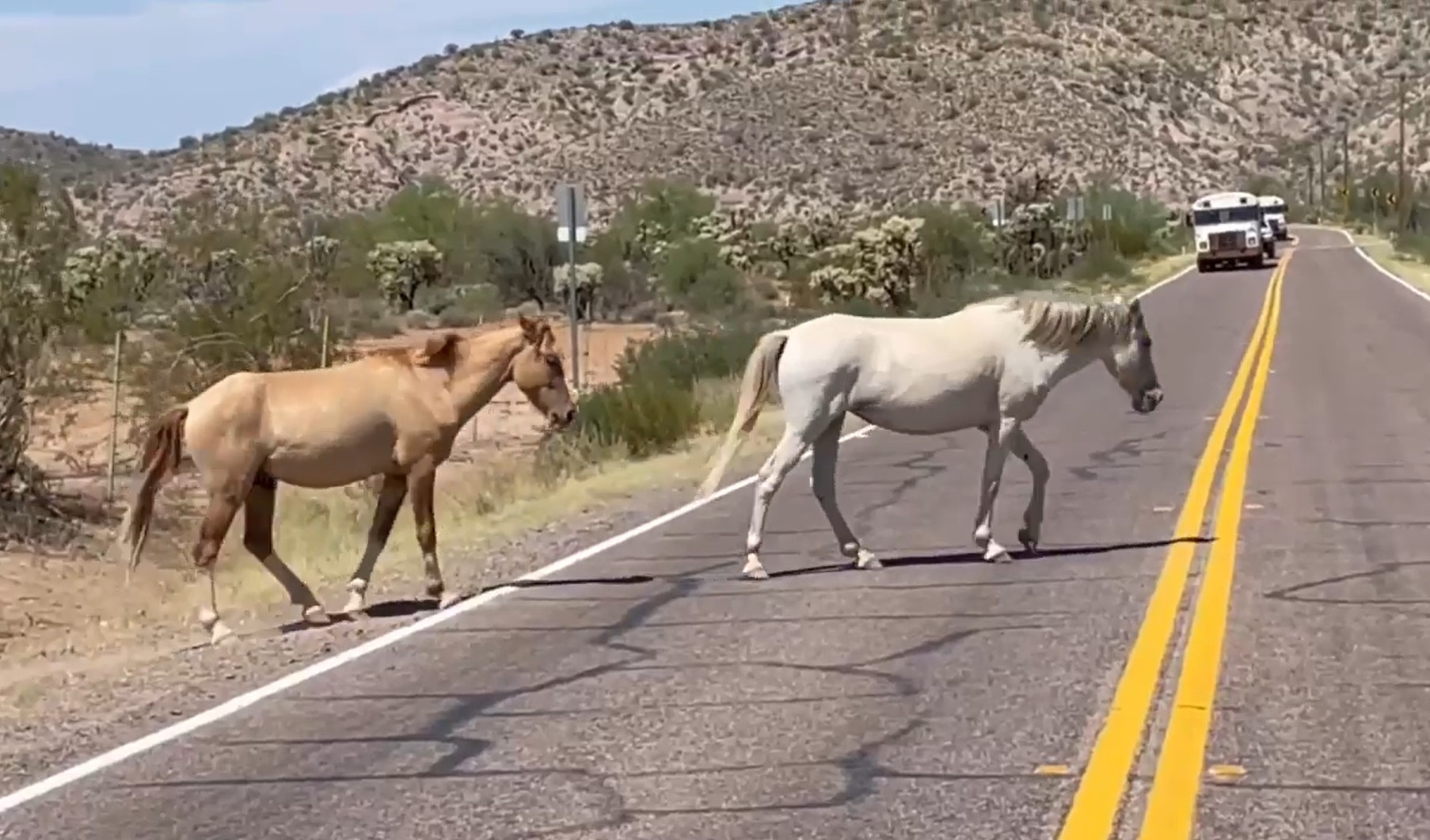 💕💪 Managing wild horses is a labor of love!
September 5th
On this Labor day we celebrate our dedicated volunteers, and our many different volunteer teams. All of the teams together keep the SRWHMG running smoothly and keep the Salt River horses running free!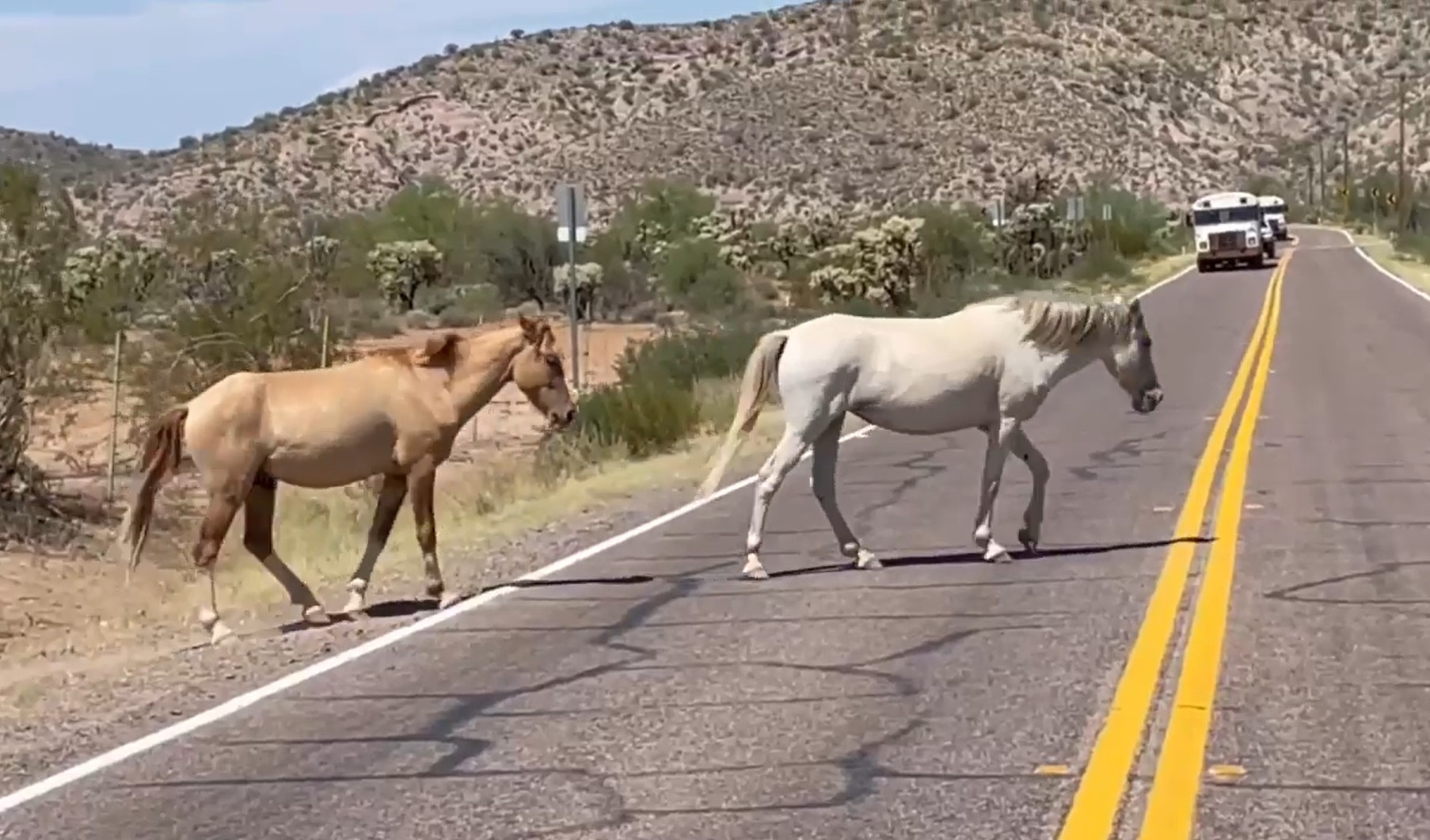 Not many people know how much physical labor is involved and how much actual blood sweat and tears, just consider our extreme AZ temps. (Only 110 today)
Here is a little video from our road patrol team. Visitors, please beware that the horse crossing on Goldfield road has been very busy lately. For lack of automatic warning lights and speedbumps, our volunteers watch this crossing in person until 11 pm at night, but it has been very difficult slowing speeders down and there have been many close calls lately!!
Please heed the speed of 25 miles an hour on this road that goes from Salt River tubing to the exit4 parking lot.
(This horse crossing can't be closed because it connects two different parts of their habitat)
Our volunteers at this crossing are protecting you and your safety as well as the horses safety, by letting you know that wild horses are coming. MCSO is also helping by strictly enforcing the speedlimit on this road. The tubing shuttle busses you see coming, are very respectful and give the horses plenty of space to cross leisurely. Please everyone, do the same.
This labor day, please give our volunteers a thumbs up to thank them!
Have a safe laborday everyone, SRWHMG.