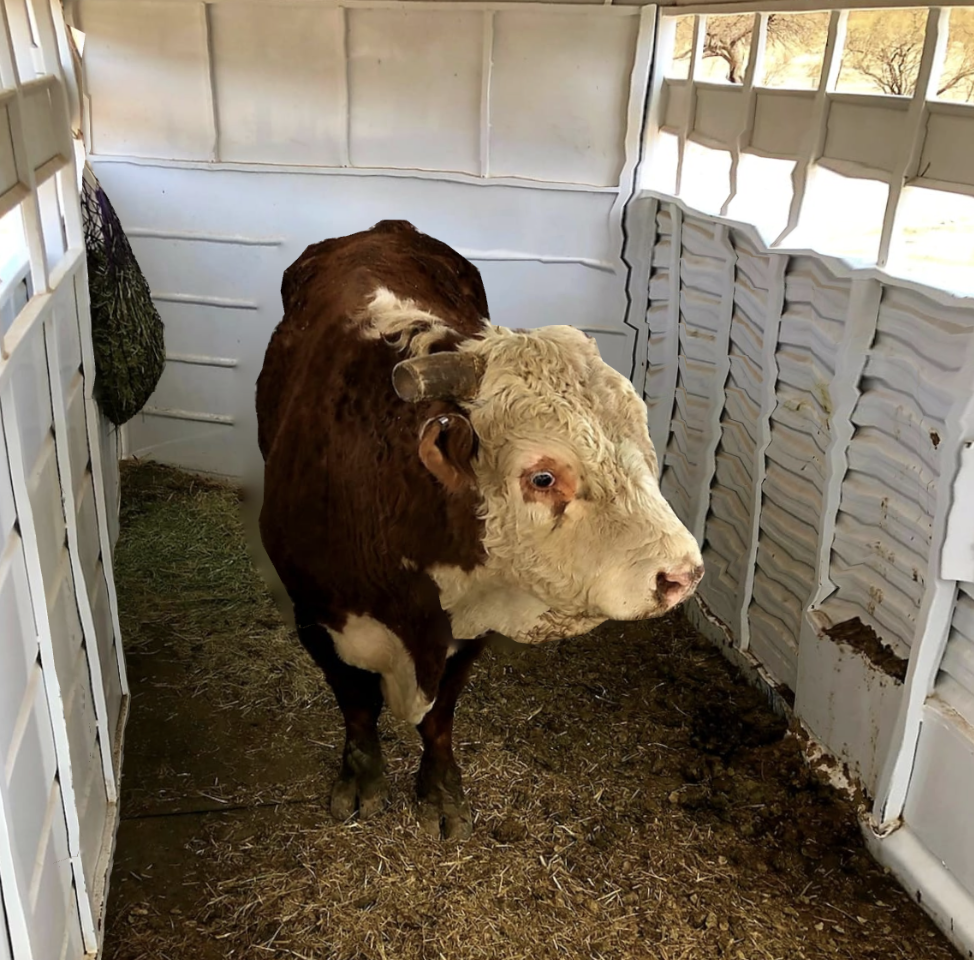 Mr Moneybags, aka Prime Rib, now Salty is on his way
March 22nd
Mr Moneybags, aka Prime Rib, now Salty is on his way to his happily ever after to Animal Guardian Network, a beautiful sanctuary! This old Bull was adopted by the Salt River wild horses as one of their own; he ate happily together with them and became very popular with the public out there in the forest, he was kind of the Waldo to find between the horses.
Because there is no cattle allotment at the Salt River and he had been out there for years and was unbranded, he was deemed stray livestock and impounded. However, because this bull was also loved by hundreds of our supporters and volunteers, (who together raised a lot of money), that was not the end of his story..
He has no idea yet, that he will get to live on wide open pastures with other horses and animals now. We cannot wait to see him there. We want to thank each and every donor for clicking that donate button. We want to thank Carrie Singer for responding to our call for sanctuary, and taking him in.Another happily ever after, by the Salt River Wild Horse Management Group!
(SRWHMG)