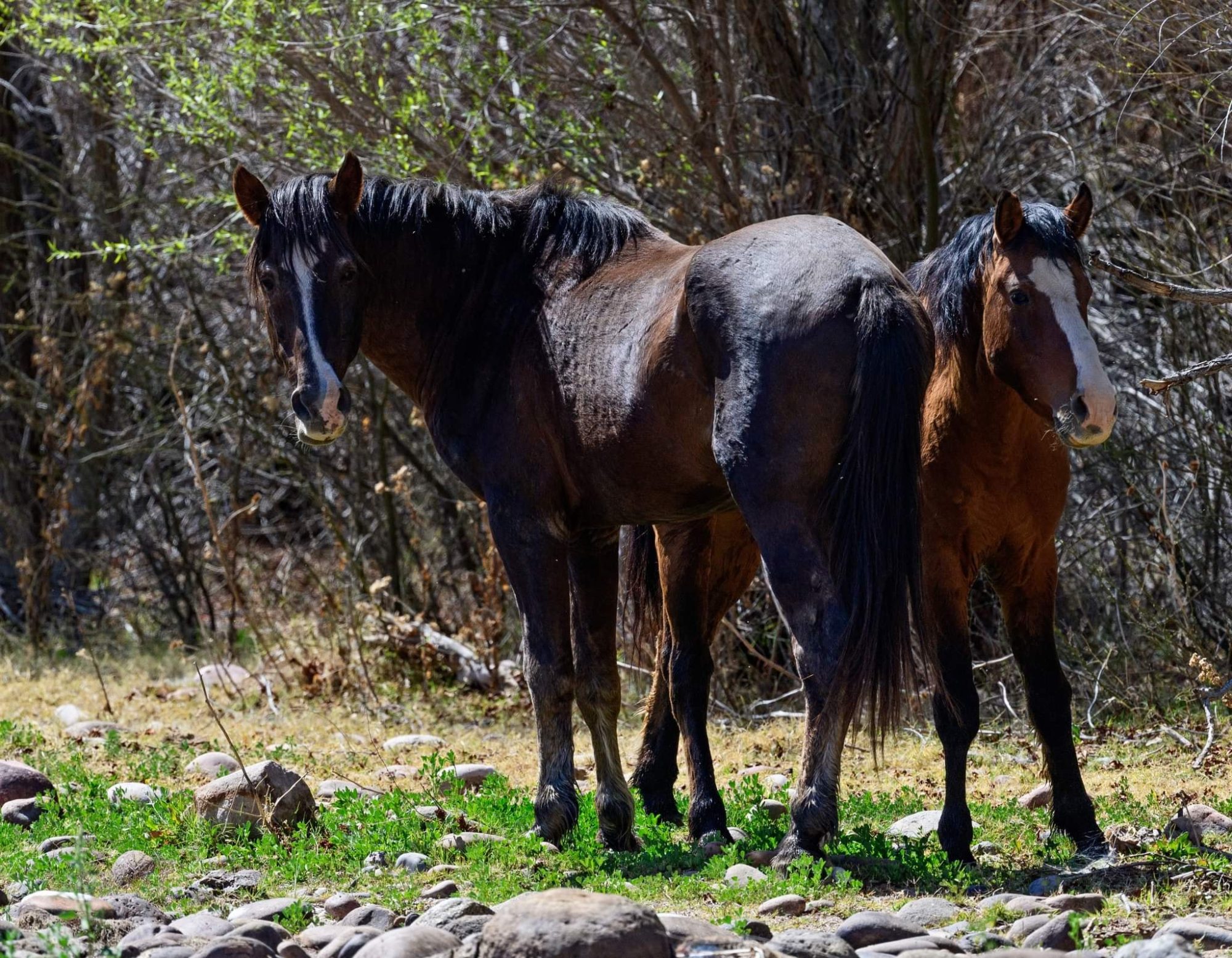 Neiman update from AZDA.
March 19th
Neiman was off feed for a short time but thank goodness that he is eating again as we are mixing his Antibiotics and Bute (painmeds) in his feed. Those are the secret to fighting infection. This is an AZDA post thanking all of the authorities again, but we also want to thank AZDA so much. SRWHMG.
---
AZDA Salt River Horse Herd
🐴Neiman Update 🐴
Although still sore and stiff, Neiman is feeling much better 🙂 He suffered a laceration that exposed part of the canon bone, but we are hopeful for speedy recovery! It takes a village, and we are thankful to work with some great organizations.
We would like to say thank you again to all the first responders who helped to rescue Neiman Maricopa County Sheriff's Office Rural Metro Fire Central Arizona
Thank you to Salt River Wild Horse Management Group for your continued care and dedication to Neiman and all the Salt River herd. Thank you toArizona Equine for your quick response every time SRWHMG calls.
Thank you to all the public who called, helped on scene, and who are continuing to help protect and preserve the herd. We appreciate all you do ❤️
Thank you Maricopa County Department of Transportation for protecting both human and horse, and for your willingness to install deterrents at the cattle guards.
Special thank you to the US Forest Service – Tonto National Forest for their continued collaboration to protect the Salt River Herd.