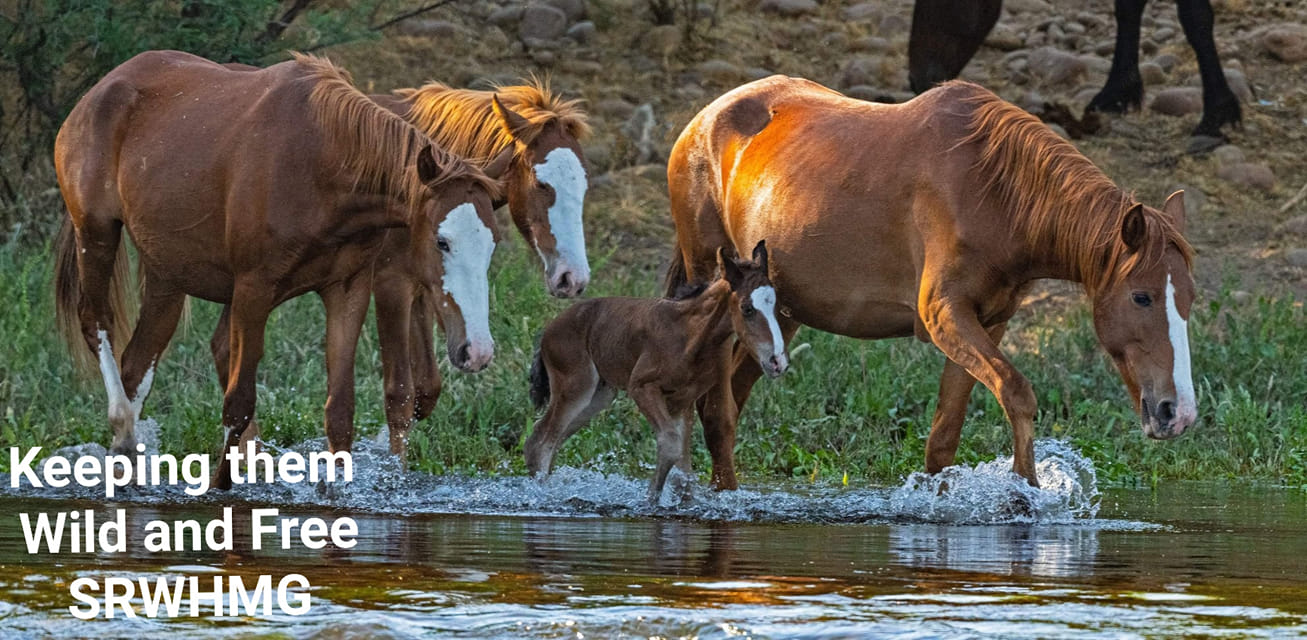 Salt River Quick Update 📰
June 25th @ 10PM
🌡Another hot weekend is coming up with 105 to 108F temperatures and zero percent chance of rain.
🔥Fire restrictions remain in effect and dangerous fire conditions persist with southwest winds up to 10 to 15 miles per hour. The Bush fire is at 86% contained and 186.000 acres burnt.👏Thank you to all personnel and Firefighters working so hard!
👉Visitors please be careful as it only takes one spark to start another fire. 🚬
🚧The Bush Hwy and Beeline (87) are open again in both directions. Saguaro Lake Marina is also open again. 🌊The output from Stewart mountain dam this weekend will be around 650 cfs, which is a good water level for tubing and kayaking 🛶
🐎Wild horses rest under shade trees and in the water to cool off, so when recreating, please be considerate and let horses be – if you approach, they will leave their places of comfort.
🐴There are currently no new cases of VSV and known cases are recovering well.
👌All new foals are doing well.
👴All 3 retired lead stallions, King, Elton and Shadowfax are doing well 👴👴👴(They differ from regular bachelors in that they don't run in bachelor bands and they are in slightly poorer body condition.)
🩺Currently the most severe injury in the forest is a yearling with a flesh wound and a limp in right rear leg; he will need some time to heal but is expected to be okay.
👉If you have a question about the well-being of any particular horse, please don't hesitate to send a message to our inbox or our email at SaltRiverHerd@respect4horses.com
☎️Please report brand new foals, injuries or concerns to our hotline, (480) 868 9301.
As a side note one of our certified darters lost his phone yesterday close to the enchanted forest, while mixing pzp. 📱It was not backed up and it is important to him. Please contact our hotline if found.
🐴If you like our updates and you like the Salt River wild horses, please support our work with a small donation to keep our programs going for the long term preservation of this herd? 💸To learn more please visit our donation page.
This picture is of a very cute new addition to the Salt River Horse Herd. It is almost impossible to know which one of these doting mares is his mother, we will tell you more about him later so stay tuned. We hope everyone has a wild, but safe weekend. Stay cool and be cool to wild horses.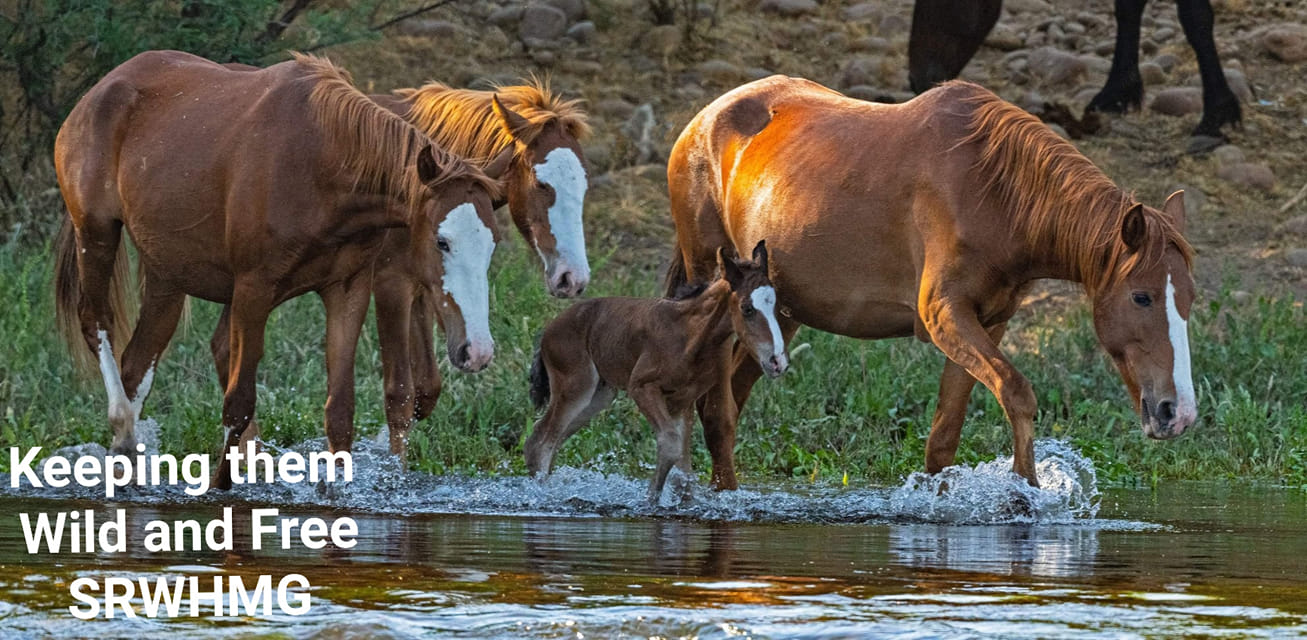 Picture by SRWHMG photographer Rick Blandford. (Foal is now three weeks old)
Keeping them wild and free, SRWHMG.