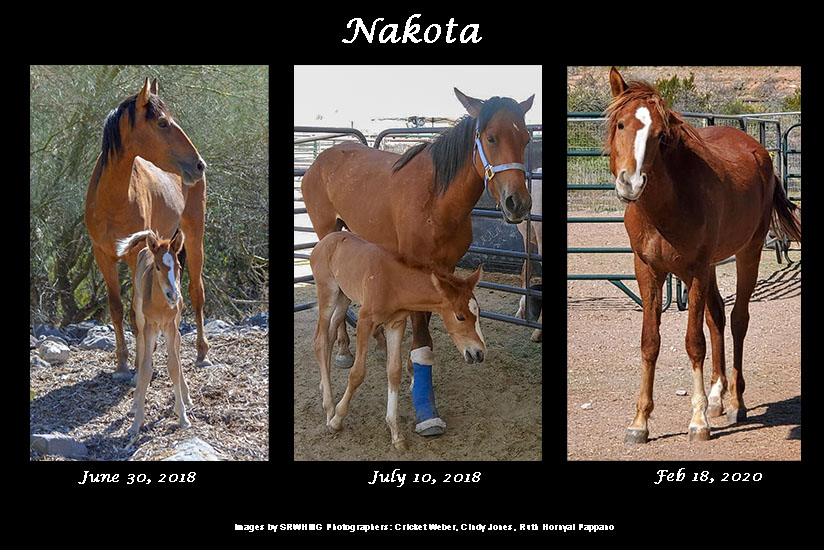 Sponsor Nakota For Her Birthday!
June 23rd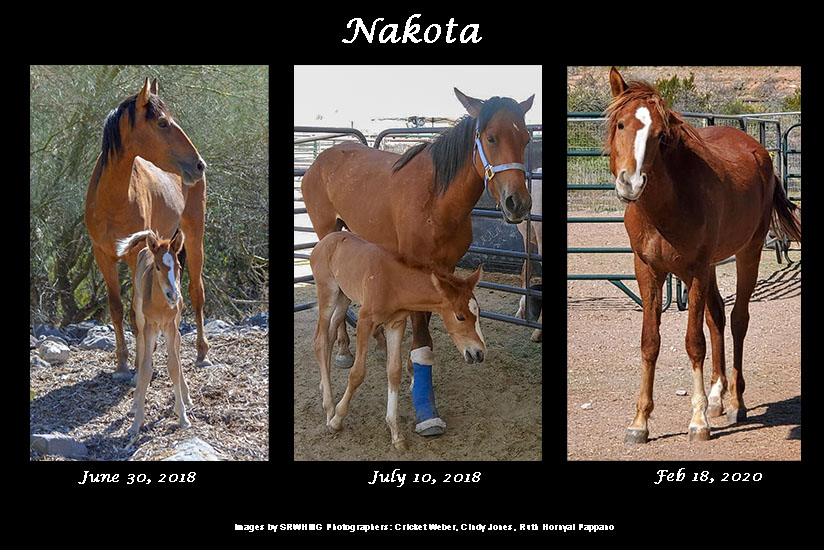 Today is Nakota's Birthday! She is seeking monthly sponsors, so that she can stay happy with her family at our facility. Without any government grants, our rescues rely solely on their public sponsors, for everything they need each month.
At our SRWHMG facility we give rescued horses a life as close to the wild as possible. That means they get to do whatever they want all day and socialize with the family band they have formed, just like in the wild. They receive play enrichments and water time and they have no obligations to please people whatsoever.
This is Nakota's story: Nakota was rescued when her mother Cheyenne was immobilized because she severed her front leg tendon. They were both suffering as some of the bachelor stallions were trying to conquer her and had separated her and her foal. At only 3 weeks old Nakota was in life danger, as Cheyenne could not protect her.
With a bit of effort we were able to save both of them. We coraled them carefully and transported them to our facility. We knew that Cheyenne's chances for recovery were not great, but we tried very hard with expert veterinary care and around the clock care. We were able to keep her alive and out of pain for three more months, which were vital months for little Nakota. However, at a certain point it was not humane for Cheyenne anymore to keep trying, because her injury only got worse. Therefore we had to let her go, while promising her, that her baby would be ok. This was heart breaking for all of us, but especially for Nakota.
We then paired Nakota her up with Lady, a very good auntie for her, and Agave, another rescued orphan foal. Agave and Nakota are now best buddies and both are doing amazing at our facility. Because we are not allowed to release rescued horses back to the wild, it is our goal to give them their best life possible. Lots of freedom to do what they want, social family bonds and a ton of love from caring volunteers, makes for the happiest rescues. Without sponsorships, we would not be able to care for them. Please consider becoming a sponsor for a rescued Salt River wild horse.
Thank you so much.
Nakota, and her SRWHMG caretakers.