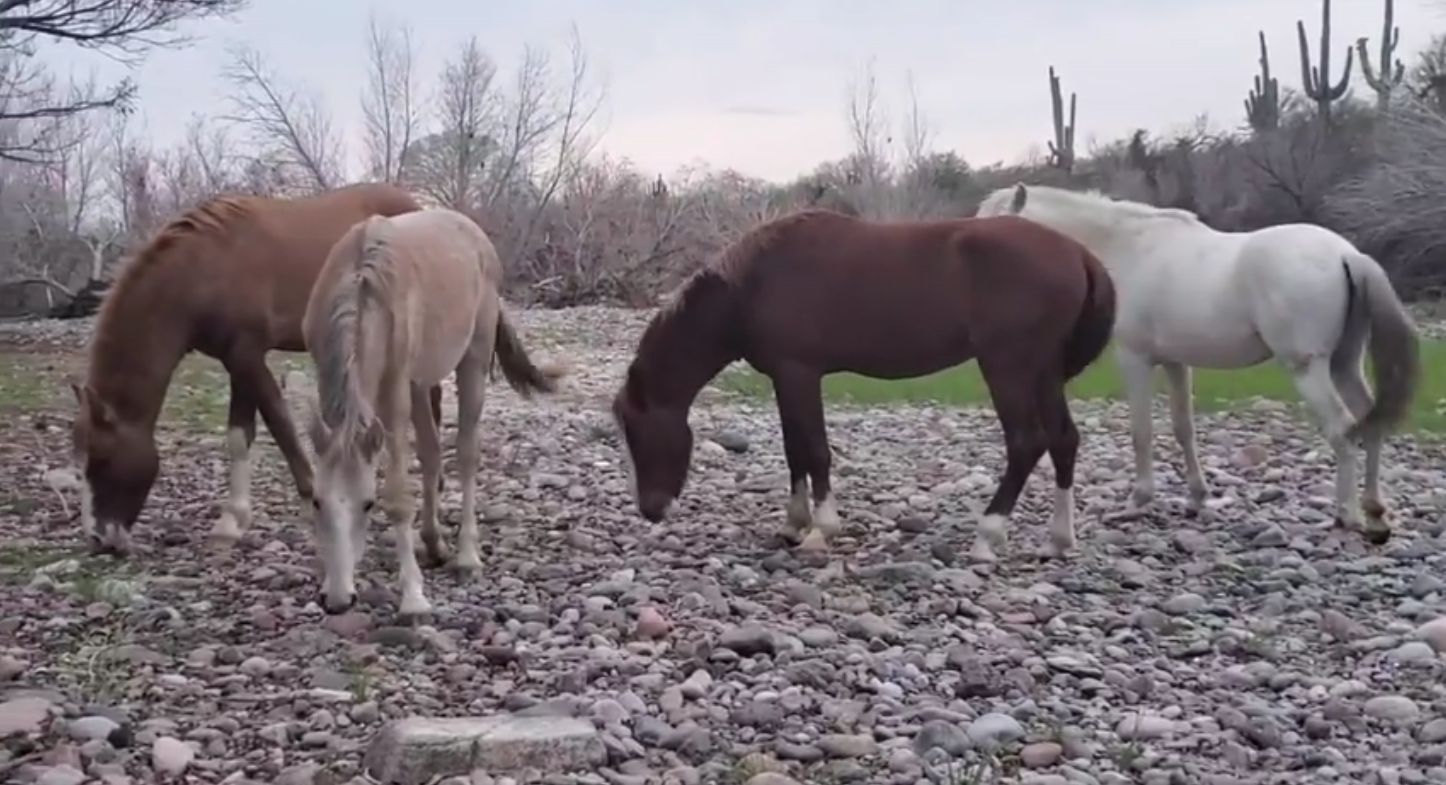 Getting by with a little help from his friends
Bachelors, single guys, moved out of Mom and Dad's house, but haven't started their own families yet. They like to hang out, play jokes on each other and just generally have a good time. Sound similar to people at all?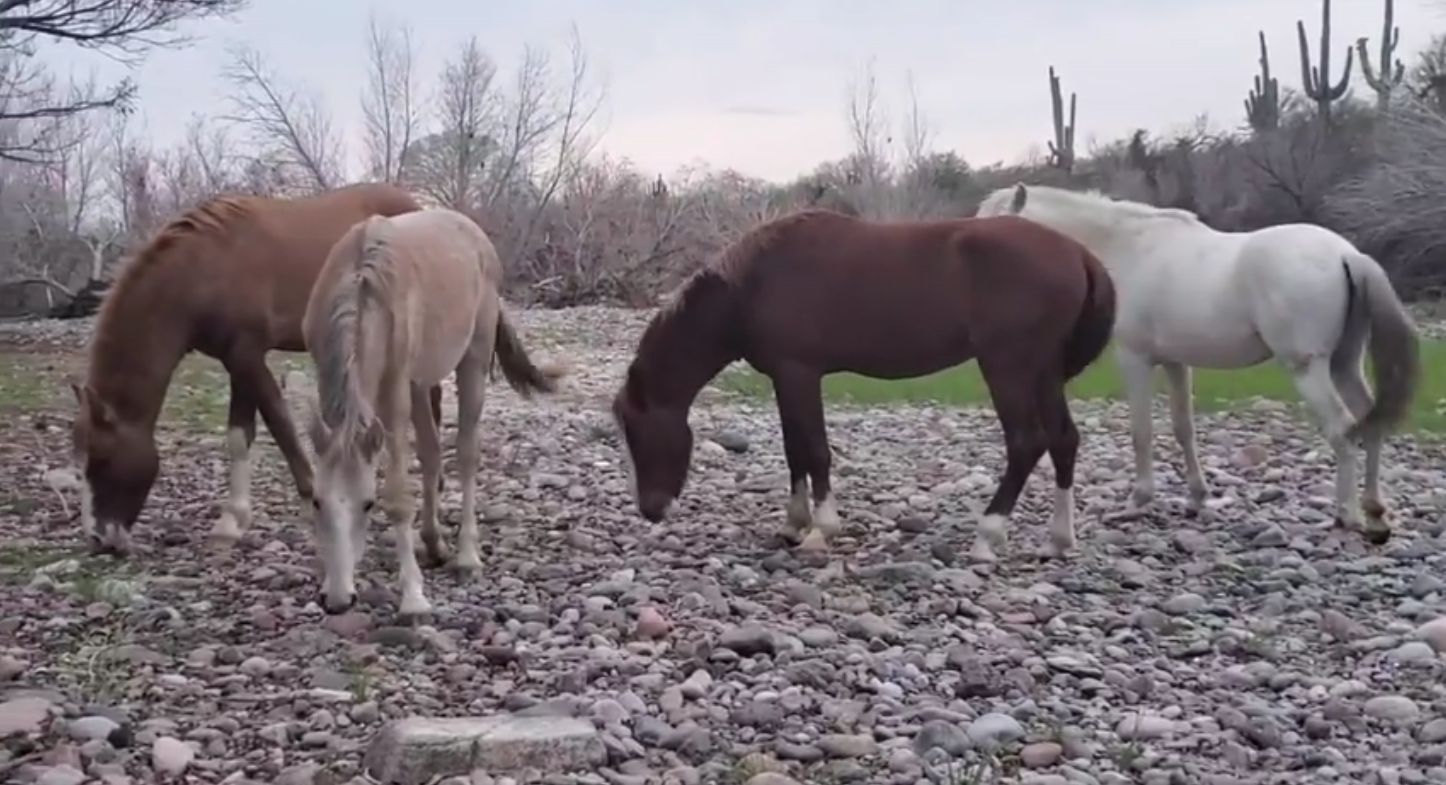 But they also take care of their own. See the littlest horse? He sustained a serious hind leg injury a few months ago, and his own family band left him, even at his young age, because he could not keep up. (that is because they have to think of the survival of the rest of the band)
These bachelors picked him up and have been taking care of him, patiently waiting until he catches up, and protecting him from other bachelors. They even let him lead. Watch in the video how the chestnut bachelor immediately follows and makes sure that he climbs the hill okay. He does that all day long.
The little colt was very vulnerable when he was not able to walk. It's largely thanks to his friends that he has been making a miraculous recovery. Pretty special, and a great testament to real friendship. These boys will likely stay friends for life, even after they establish their own family bands in a couple of years.
Please be kind and considerate to wild horses.
Thank you, SRWHMG.
Video: https://www.facebook.com/saltriverwildhorsemanagementgroup/videos/1037307619972051