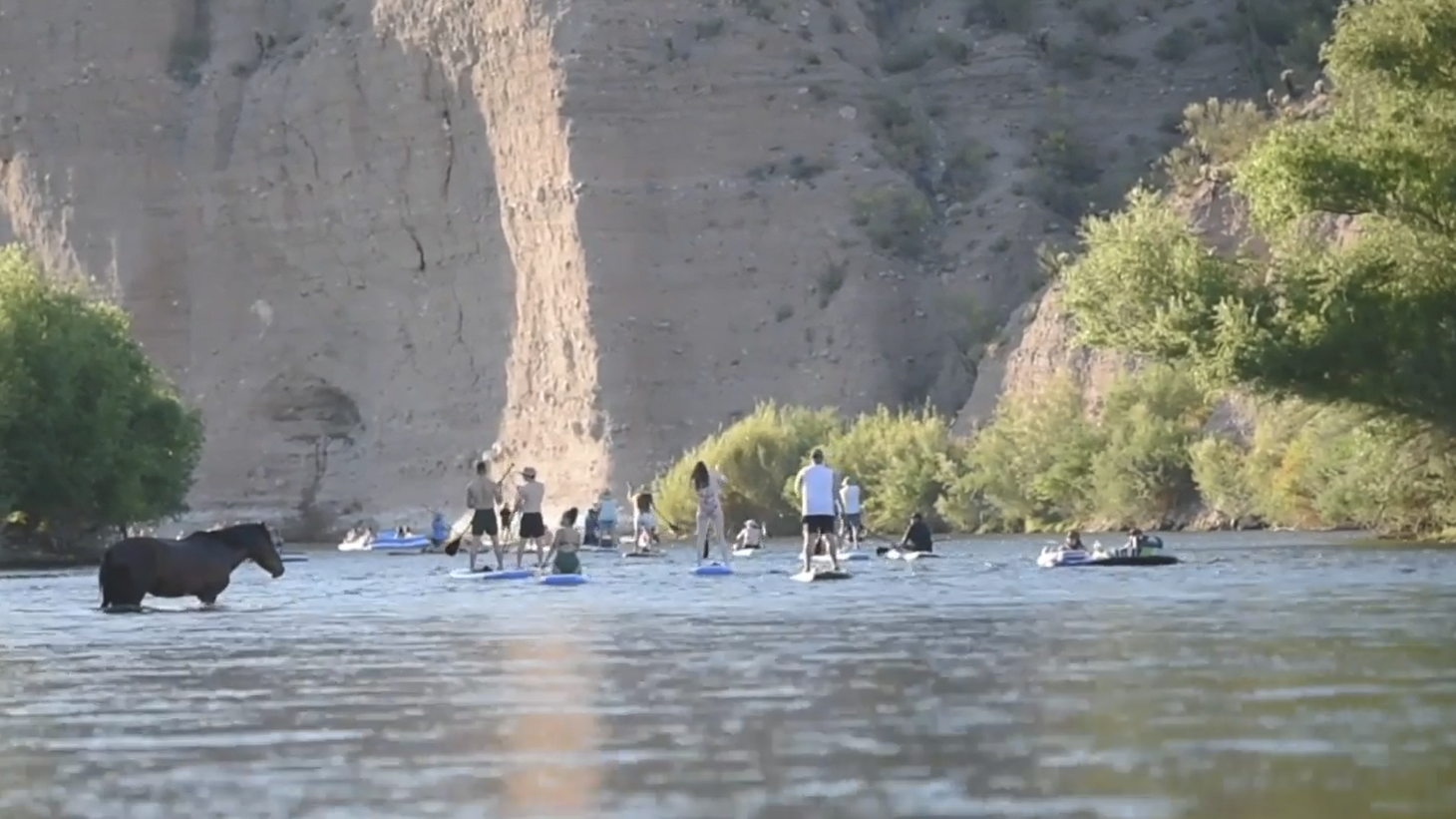 Just another beautiful day on the Salt River!
May 24th
Let's pretend for a minute that you were a yellow-billed cuckoo, who wanted to make a nest, would you be more deterred by the 4 legged or by the 2-legged river goers with the boomboxes?
But watch how patiently this horse waits his turn like its a traffic light. They are just such good horses, amazingly adept to dealing with crowds.
Thank you for your love and support for the Salt River wild horses.