Neiman: The luckiest or the unluckiest wild horse on the river!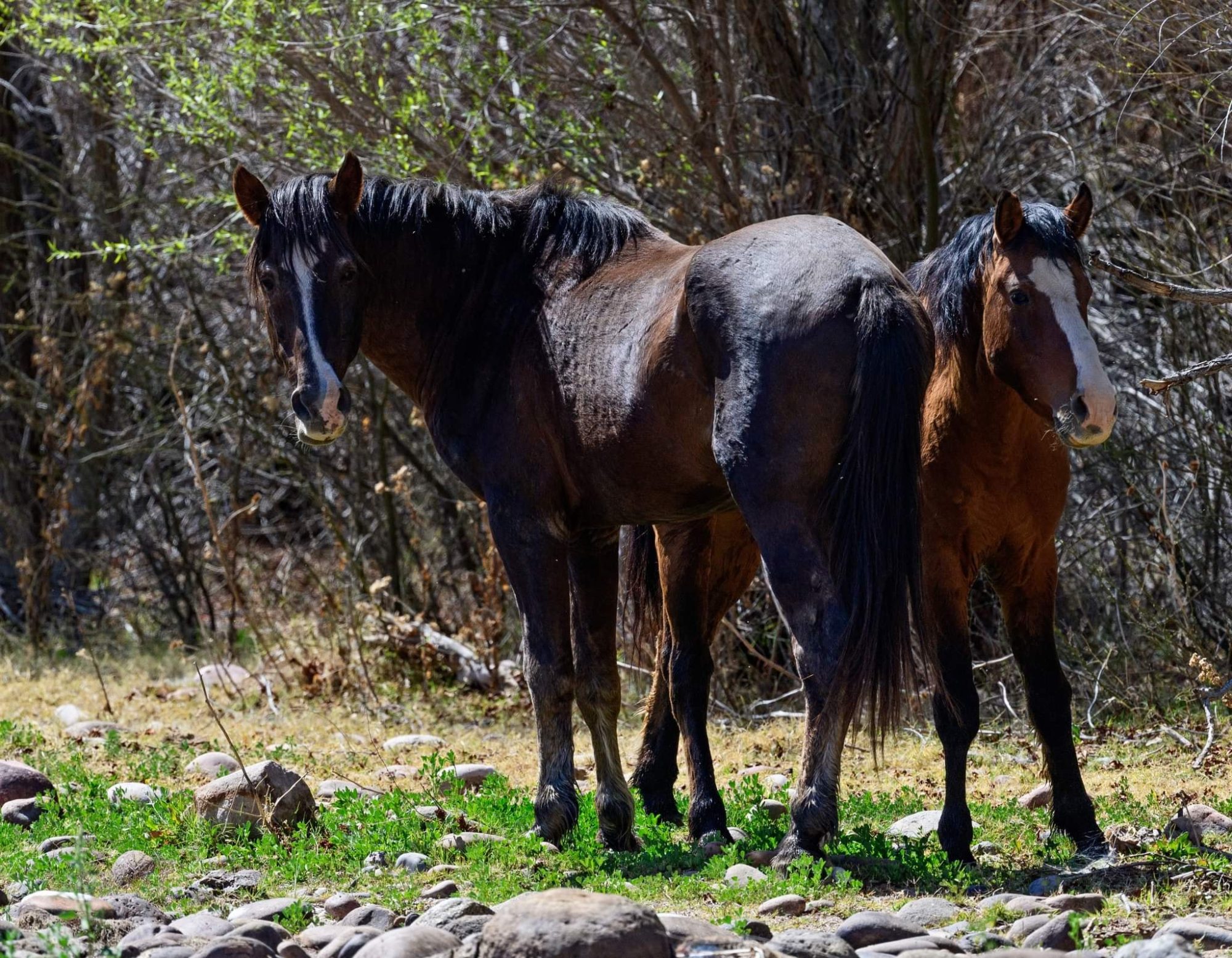 March 16th
Poor Neiman is either the luckiest or the unluckiest wild horse on the river!
He came out of his sedation fine, but he is very very sore. His hind leg was cut open to the canon bone and he has a leg full of stitches. This is unfortunately a life-threatening injury, but at least it is not broken. We are going to do everything in our power to fix him. We received authorization from the Forest Service to release him after he is all better, because this was a human caused injury. While we wish we could do that for Batman too, we can only do what we are authorized to do. We are very very thankful for all of our local authorities working together for the Salt River wild horses.
Thank you to Arizona Department of Agriculture (AZDA) Maricopa County Sheriff's Office (MCSO) Rural Metro Fire Central Arizona, US Forest Service.
Thank you for getting there so quickly to sedate Jennifer, SRWHMG veteranarian. Thank you for suturing, Dr. Holden AZEquine. Thank you to our amazing volunteer fieldteam and thank you wonderful bystanders who helped lift him into our trailer! And to our brave friend Deputy Clint who tried to get him down so he could be sedated, we are so sorry Neiman threw you, and hope you are ok!
We are working with MCDOT and AZDA to install deterrents to the cattleguards and Neiman might have just furthered those plans along on the fast track.
We are so thankful that everyone cares about our Salt River Wild Horses and we are sincerely hoping for the Alpine wild horses to receive that same consideration one day.
Azfamily newspiece:
Forest Service to remove 'feral' horses from Alpine to protect endangered species
We need help with Neimans medical expenses, if you'd like to donate. Thank you so very much.
SRWHMG.
March 17th
This was Neiman yesterday- he was just doing so good! (Remember we did a field operation on his teeth last year that saved his life?)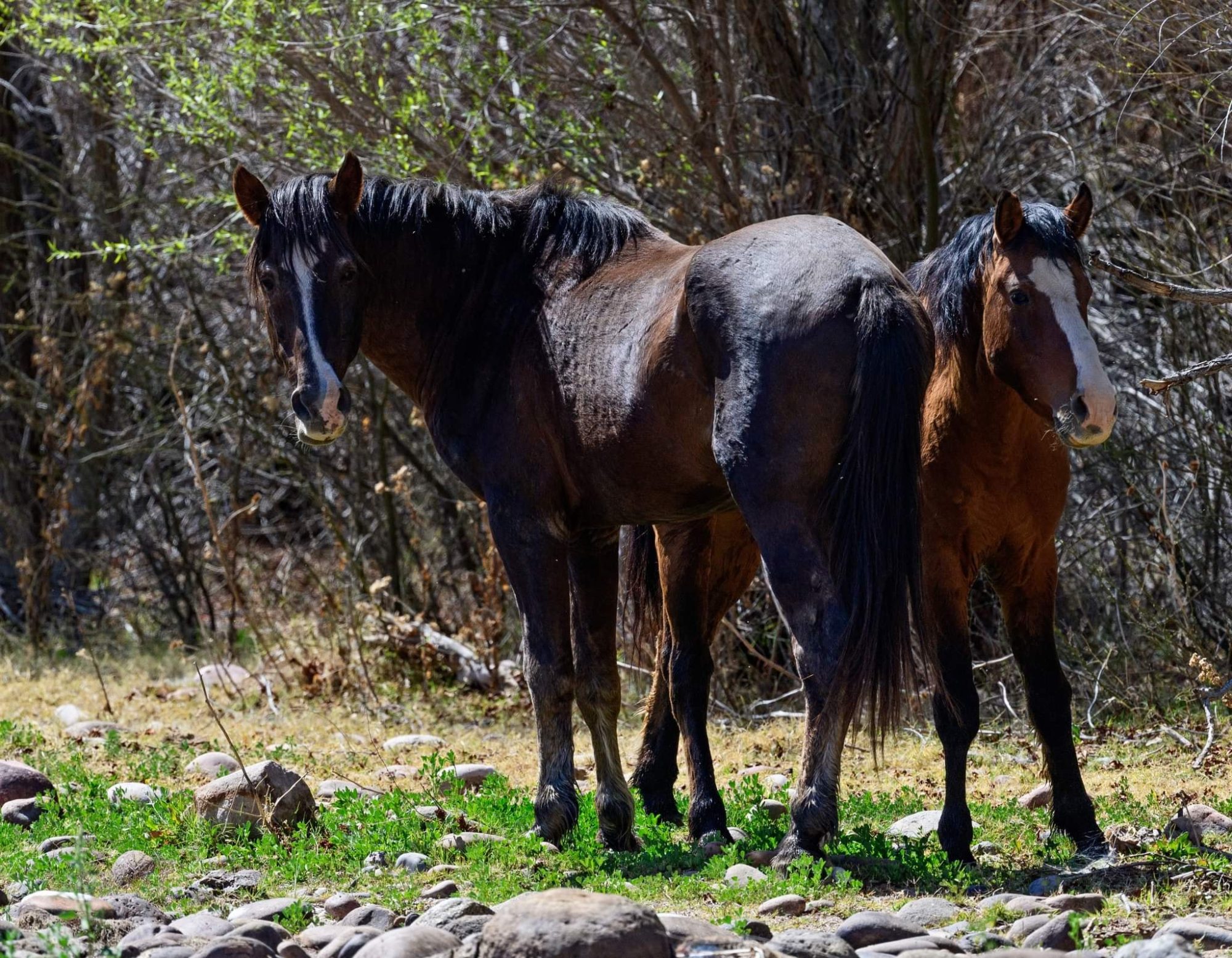 Picture proprietary property of SRWHMG, taken by Rick Blandford.
Many people asked if he had a band. He was fighting for his longtime mare Ayla again, but he did not win. A younger stallion named Luka has Ayla plus Neiman's offspring. After this defeat however, Neiman was hanging out with the old stallion King. We checked on King as well and he is OK.
We have a constant presence in the Salt River wild horse habitat and respond to emergencies 24/7. This is our hotline in case you ever see a wild horse that needs help: 480 868 9301
AND he made it to this morning's news. Thank you everyone for the support for Neiman and for the support for the Alpine wild horses also. We will do everything in our power for humane treatment of wild horses everywhere. We love our supporters.
Watch this important newspiece thank you!!
Forest Service to remove 'feral' horses from Alpine to protect endangered species