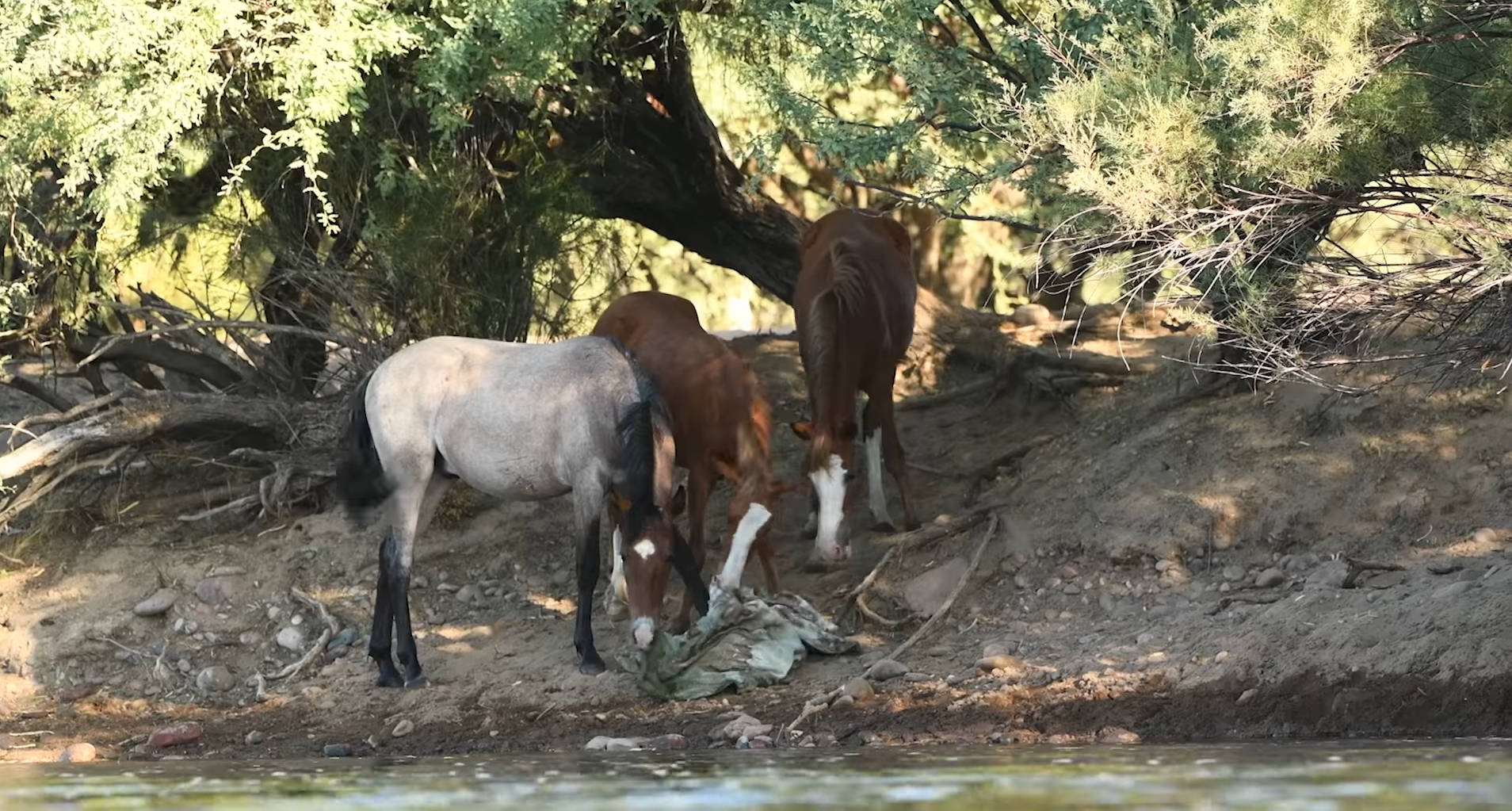 One human's trash is another horse's treasure
July 9th @ 9PM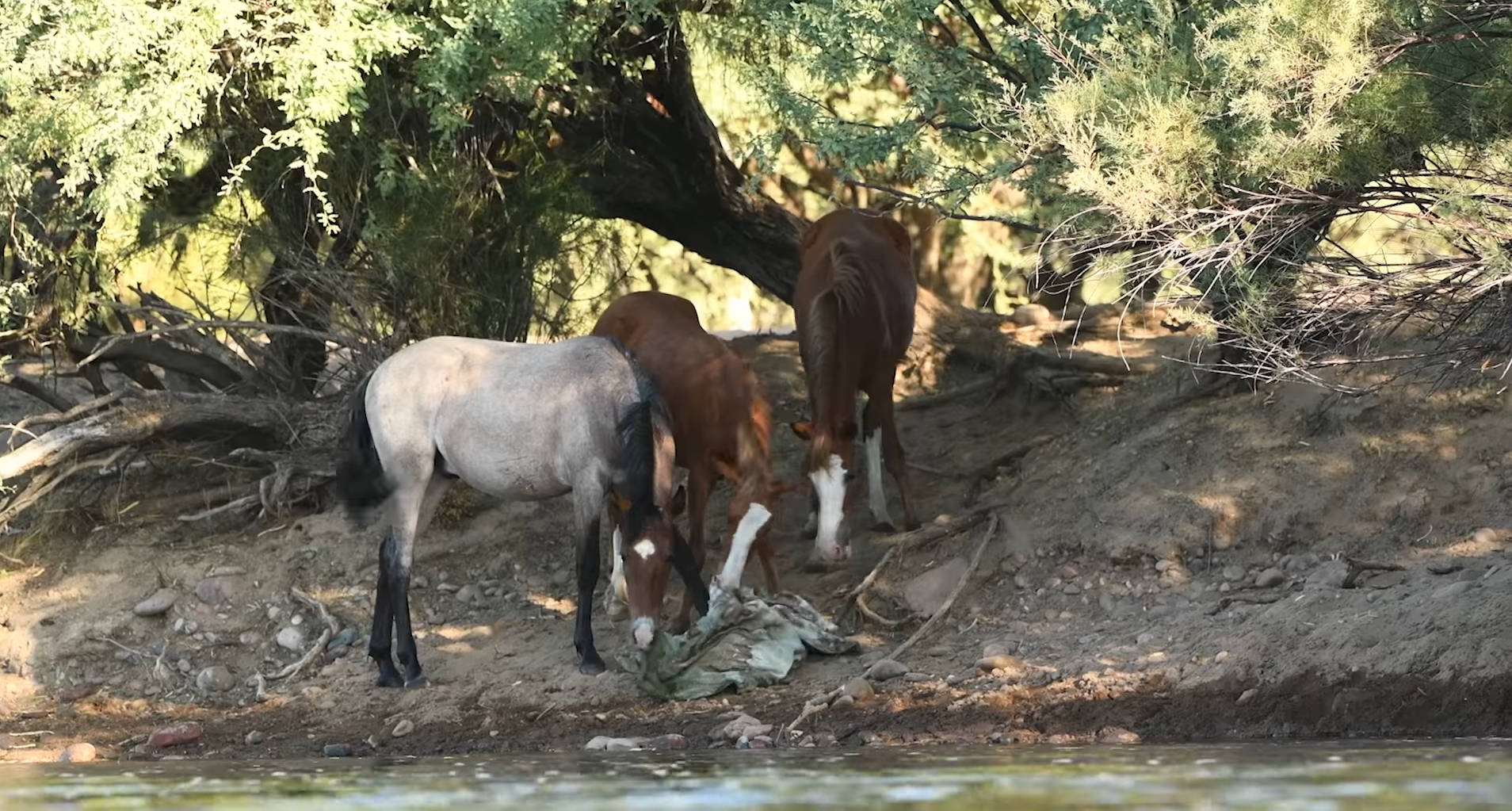 Some very playful 2019 born youngsters are entertaining themselves with some trash. Watch how the brother treats it like a new toy, and then his sisters want to play with it too, and one if them wants to dress him up with it, very fun to watch! These three band siblings are the same age and are just having a blast growing up together.
Luckily this was harmless trash, but there's also a lot of trash out there that's not so harmless at all. Please pack out what you pack in.
This video (watch here) is a share from our Advocates page by Drew Hastings. (The advocates page is the page where photographers can share their photos and videos of the Salt River Wild Horses.)
SRWHMG.