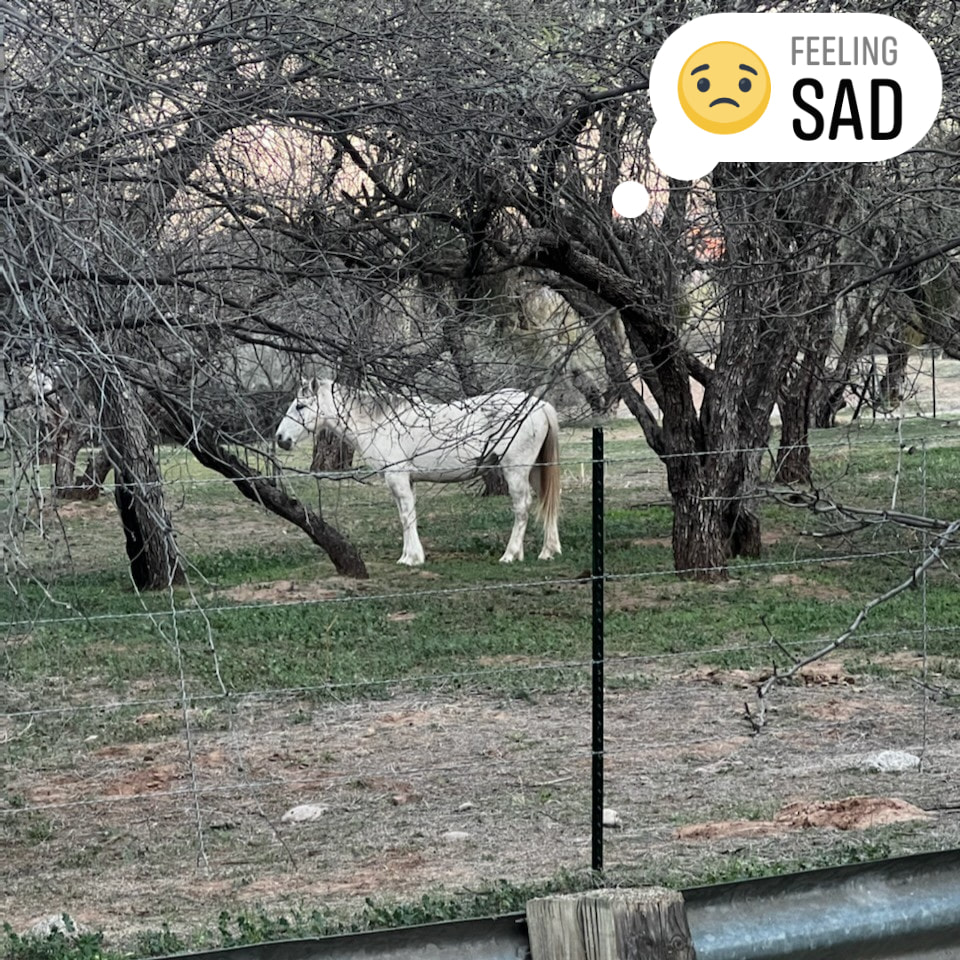 The mother grieves
February 6th
This picture is not the prettiest but it says the most about something we would like to convey to all of the public and all legislators.
This is Pepper, Cayenne's mother. She is standing here today, stoic, a little ways removed from the rest of her band. They have not gone to eat or drink. This is the exact spot where Cayenne died yesterday.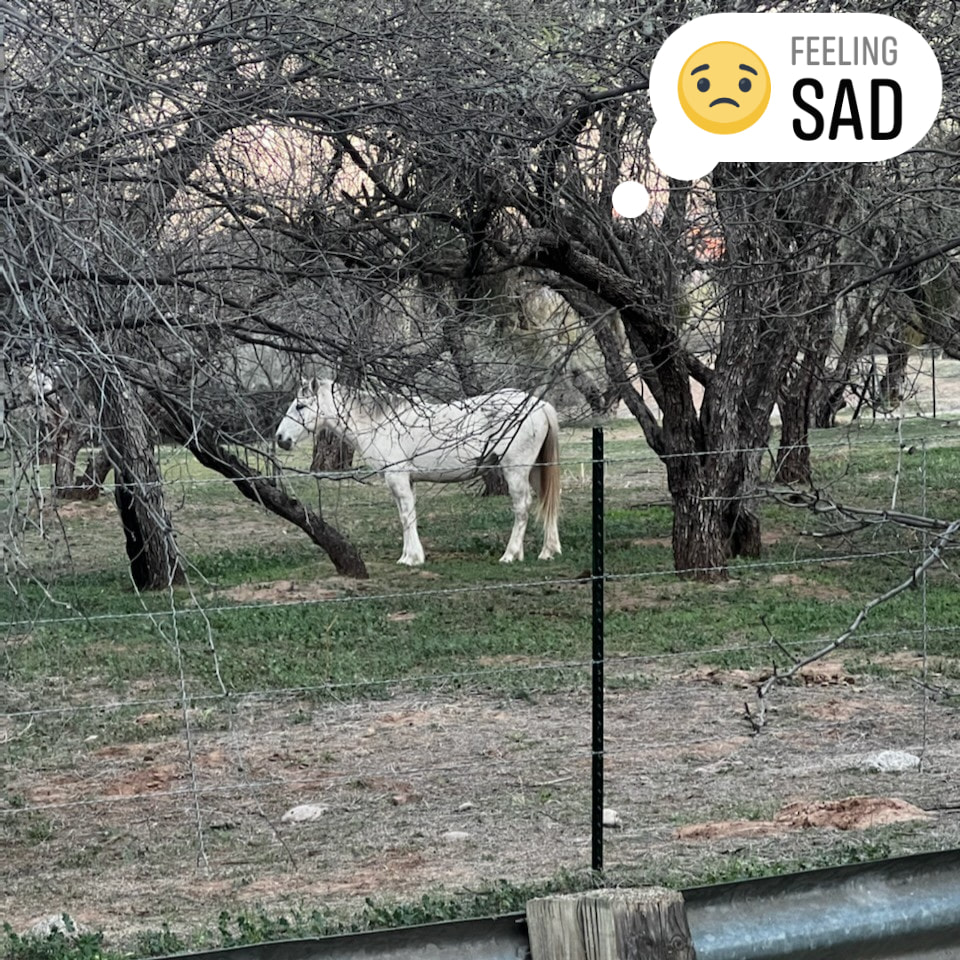 Coincidence? Absolutely not, this is pure grief. Wild horses are highly intelligent, deeply emotional and caring social beings.
This is why one should not underestimate how much our American icons are hurting when they get rounded up, seperated from their families, and stuck in holdingpens. The BLM (Bureau of Land Management) is rounding up thousands and thousands of wild horses from our public lands, at this very moment,.. at the expense of the American taxpayor.
But this is the year 2022 and there are better ways. It is why we work so hard, to prove that a population can be stabilized and even reduced without any removals.
Pepper and the rest of her family do not have to worry about being stampeded by helicopters. We, the Salt River Wild Horse Management Group, will not stop paving this better way, until all of the federal government decides to take this path.
We need your help to convey the better way, (humane birthcontrol) to your representatives and senators, so that perhaps one day, all wild horses and burros can be managed humanely in the wild.
(All you have to do is tag them on this post , or share it with them in a message or email, so they will see it)
If we only had one wish then here's what it would be: treat all wild horses humanely, and keep them wild and free.
Sincerely, SRWHMG.