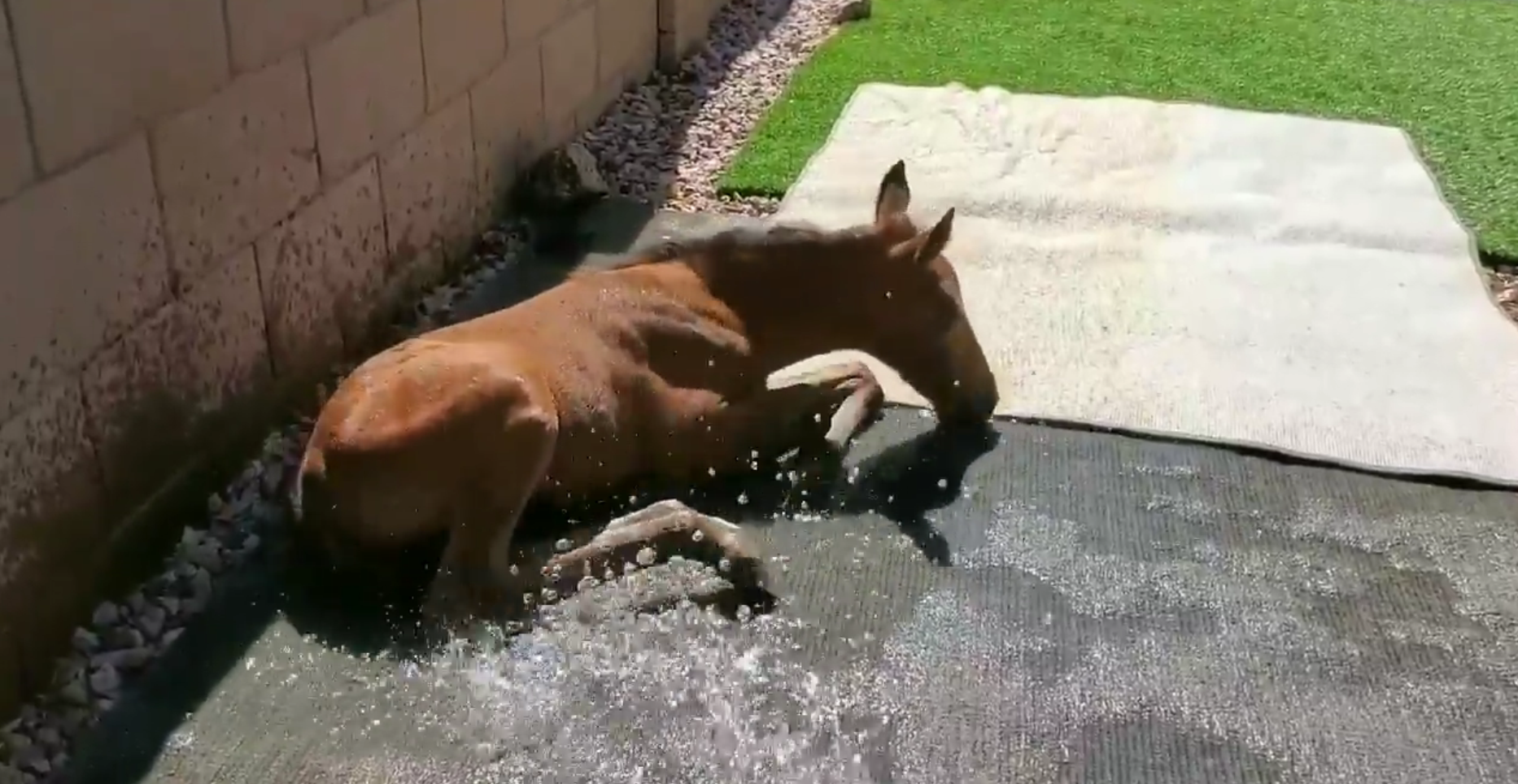 We need sponsors for our orphan foals!
Getting used to water without pressure,…and then the Salt River wild horse in him comes out!
What a good boy!
Please share that we need sponsors for our orphan foals, in order to keep up their around the clock care, it's important for them that they are raised right!
Please consider a small donation through our website www.srwhmg.org , or here on fb!! If everyone who sees the video donates a dollar, we could have electricity in our barn in no time! We are saving up, but it will be $12.000 ! (Please help as he is outgrowing the livingroom!)
Thank you SRWHMG.