"Wild and Free" Sticker available!
August 23rd @ 11AM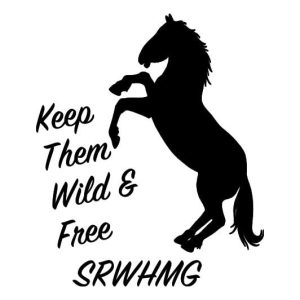 This is so cool! You can show your support for the Salt River Wild Horse Management Group by buying a vinyl sticker or two for your car, or for your laptop. Because we need to keep them "Wild and Free". (Comes in white, black, red, blue.)
Half of proceeds also comes back to us; thank you, George and Pattie Walsh!