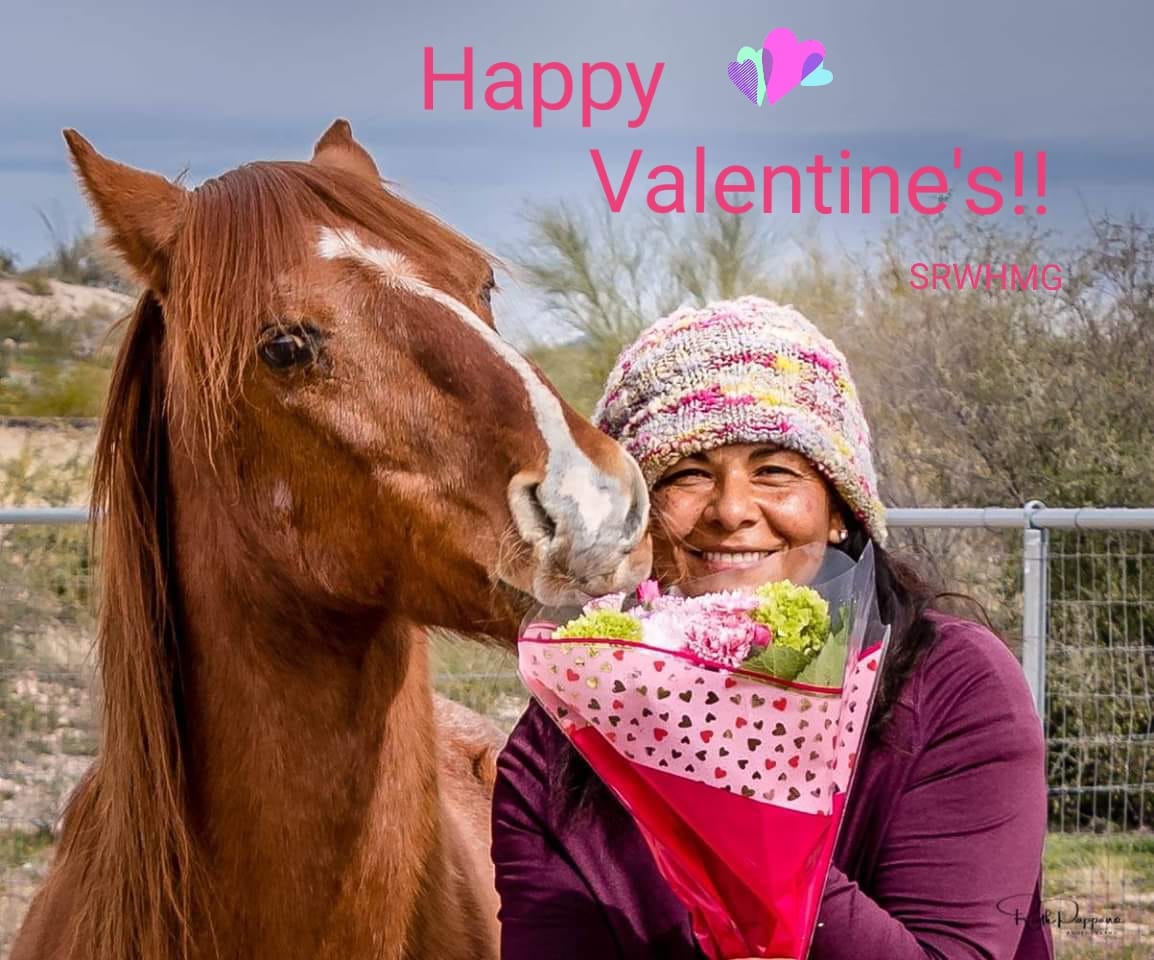 Happy Valentine's day to our wonderful supporters!
Spread love and kindness; this is basically our attitude all year long and we hope that it catches on MORE. Why not make the world a better place wherever and whenever you can? ❣
This is Red Beauty, a wild horse who was not making it in the wild. 🐎 He was going to die during last summer's severe drought, because of (we later found out) his internal colon issues. Horses with existing health problems as well as older horses, are the first to perish during a harsh season.
Should we have let nature take its course? We could have. Doing nothing is the easy option. But the public would have had to slowly watch him die in a very public place.
In our eyes that's not an option. With the support of the public and the AZDA, we rescued Red Beauty, who was skin and bones at the time.
With lots of love and medical care, this sweet stallion is now living happily ever after at our facility. He has made beautiful connections with people and with the other rescued wild horses. Rosa in this picture, spends countless hours doing gentle groundwork with him.
Tell us, who wants to say something bad about that?
You can help Red Beauty live happily ever after, by sponsoring him through our website or donating here for us to be able to continue our rescue programs. If everyone gives a little love (just a few dollars) it makes a huge difference!
Www.srwhmg.org
Happy Valentine's day!!💓