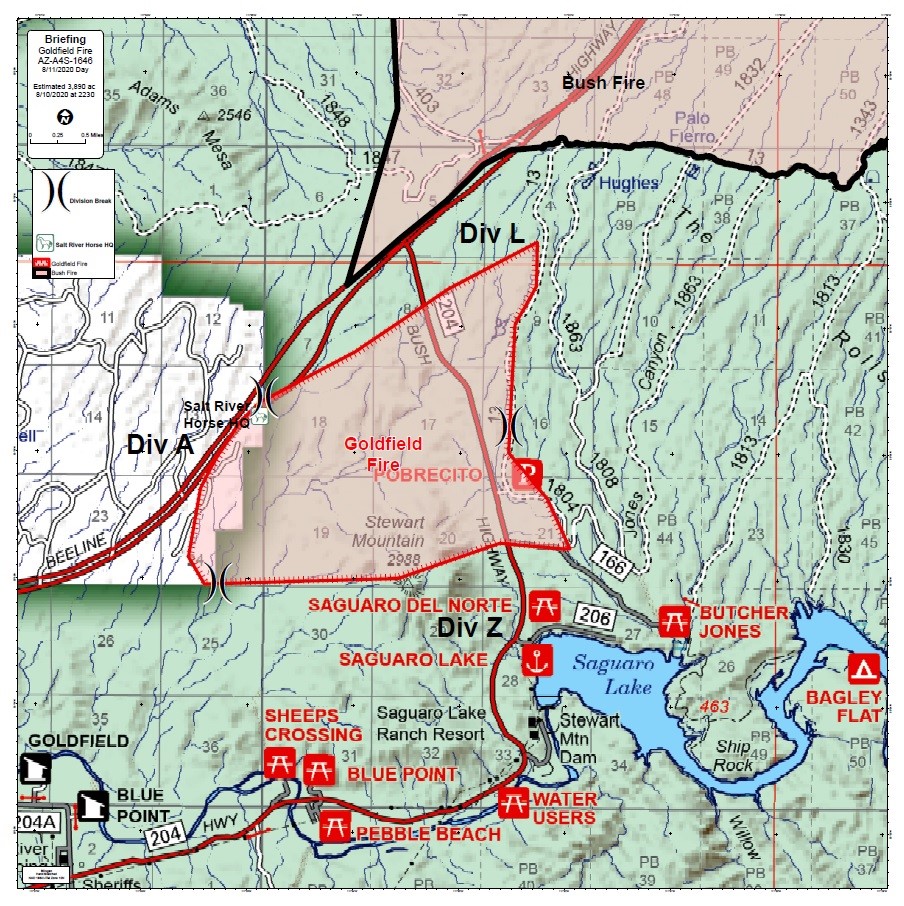 The Goldfield Fire
August 11th @ 3AM
The Goldfield Fire is the one we were hoping would never come, but its here. And it is currently moving towards Salt River wild horses in their precious habitat.
All of our volunteers are on high alert, we are monitoring from the riverside as well as from the property side.
We want to encourage anyone from the air (news helicopters) to inform us of where they spot wild horses. And PLEASE- a big round of applause and encouragement to the Forest Service, to please do everything in their power to save the Salt River wild horses and their precious habitat.
View Simone's interview on our Facebook page: https://www.facebook.com/saltriverwildhorsemanagementgroup/videos/907270769759201
Save the Salt River wild horses, one more time!
On high alert,
SRWHMG.
---
Crossing a large band of 14 horses on goldfield road last night. You can see the goldfield fire in the background.
All Salt River wild horses are safe this morning! Our volunteers continue to be everywhere they can and remain on high alert.
Thank you Forest Service and State Fire Department and hot shots!! It does look like the retardant lines are holding.
Our property is safe this morning also. We will keep you updated as we hear more.
Check out a video of the crossing by SRWHMG Jameil White here.
Stay tuned,
SRWHMG.
---
August 12th @ Midnight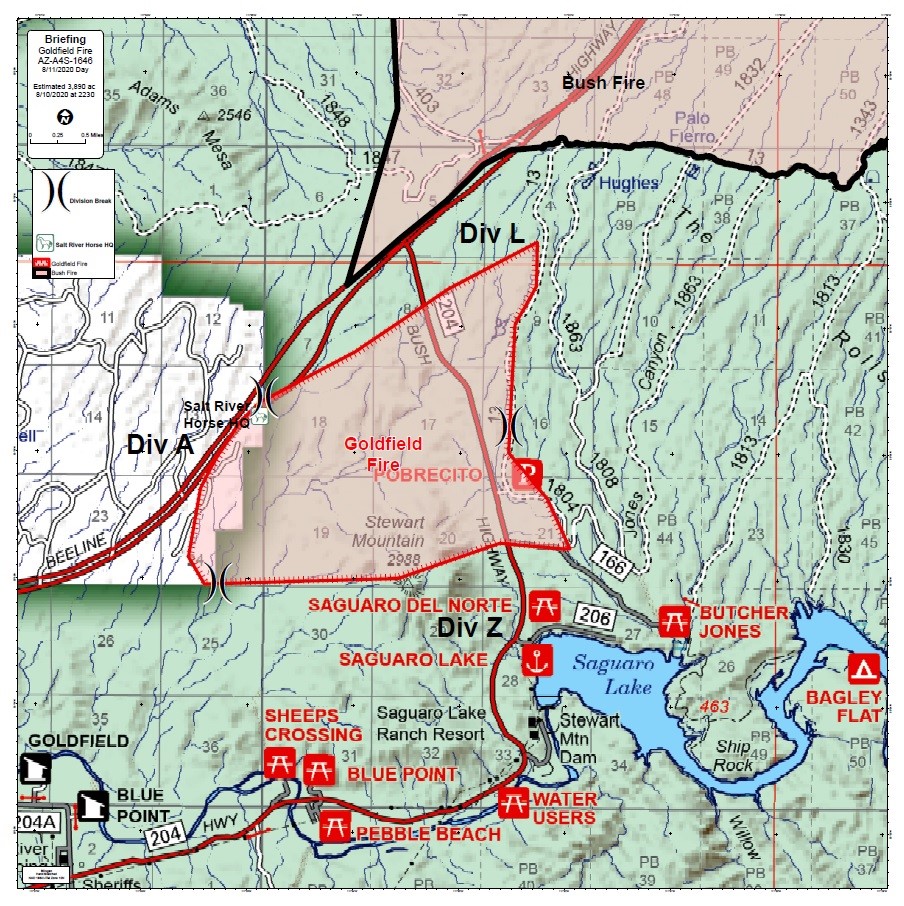 It's pretty sobering when you realize that everything you love, is only ever a spark away from going up into smoke.
This was the update from the Forest Service:
The Goldfield Fire was blazing within the 19,000 acres of Salt River Horse Habitat.
It was moving towards the Salt River and the recreation areas.
It came within 100 ft from the SRWHMG property.
It is 50% contained.
It has burned close to 2,000 acres.
All Salt River wild horses are safe.
It is an opportunity where you can help us thank the Forest Service a million times over. Please click here to end up on their original post because otherwise you'll be on our page. You can also give them a good review and a thank you that will last…
Truly they saved wild horse habitat plus all recreation along the lower Salt River. We would really like to meet those tanker pilots, who did an unbelievable job, along with the State fire department fighting from the ground. It was the retardent lines that stopped the fire from destroying wild horse habitat and our property.
Our SRWHMG property is on the map in the red zone (right above where it says division division A) as Salt River Horse HQ (headquarters). You can see why we are very lucky. It is very difficult to express how grateful we are. If you are too, please do let them know.
SRWHMG.
---
August 12th, Afternoon
CLOSE CALL!
Thank you FOX10 News for having Simone Netherlands on to thank firefighters, Tonto National Forest, 10tanker Aircarrier, and State Fire Department for both saving our SRWHMG facility and also all of Salt River Horse habitat!
From the bottom of a lot of hearts, THANK YOU,
SRWHMG